Time for a new bathroom? 5 bathroom trends for 2018
Friday 08 December 2017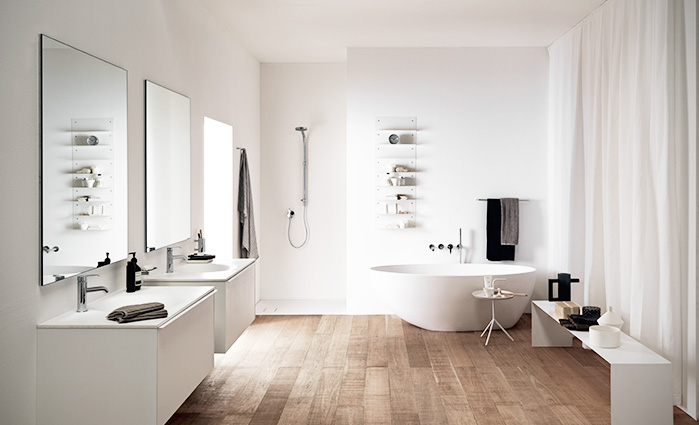 Whether you are moving to a new house and you have a blank canvas or you are thinking of taking on a bathroom renovation projects, we wanted to let you in on some of the biggest bathroom trends for 2018 to help you keep up to date and create a bathroom that is the envy of all your friends.
What's Hot for 2018?
2018 promises to deliver some pretty exciting trends when it comes to bathroom design. From the day spa feel to the colours you incorporate into your bathroom, it's time to get planning your bathroom design for 2018.
1. Showers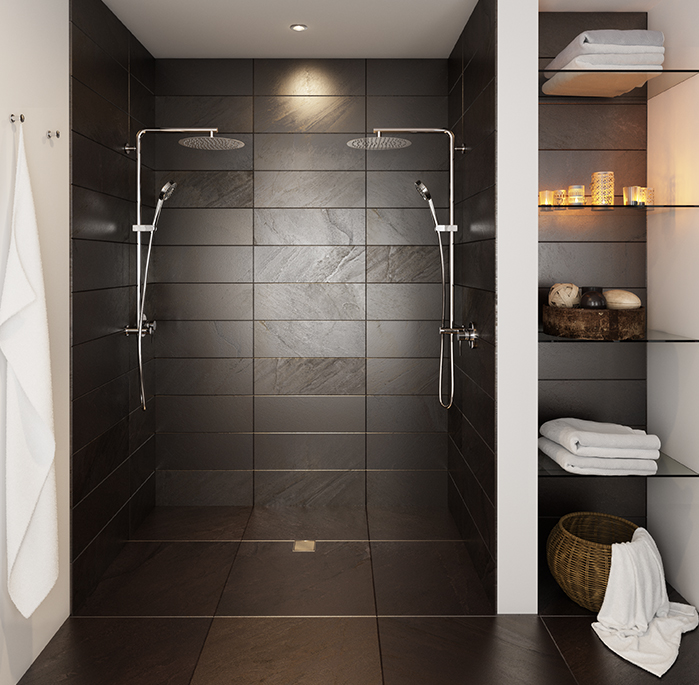 2018 is going to be all about the shower. It seemed like spa baths were pretty big in 2017, however people seem to be turning to the shower for their daily soak. With a huge range of shower heads available, we have seen the trend for rain head showers, side jets and slide showers growing. When used in combination, these showers jets provide a refreshing, relaxing soak that will leave you feeling ready to tackle anything. If you have the space, consider removing the shower screen and creating the wet room effect where you can walk in and walk out.
2. Tapware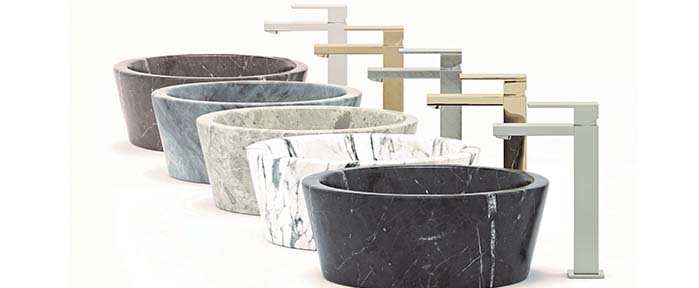 One the biggest trends we have seen emerging in later 2017 is a lean towards unusual tapware. From copper to matt black, people have been moving away from the traditional chrome tapware in the bathroom in a move to create something unique. Of course, this type of tapware won't work in every bathroom design, however if you plan early, you can ensure that this trendy new bathroom tapware will work perfectly with your other bathroom furnishings.
3. Baths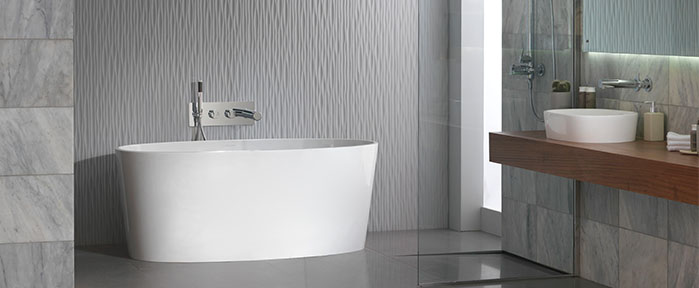 Whilst spa baths are on their way out, there will always be a place for the humble bath in every bathroom design. Big showers may be the biggest trend of the year, but where you have the luxury of space for both, freestanding baths are going to be the standout trend for 2018. We have finally got away from the notion that you need a big bathroom to accommodate a freestanding bath which has made them a much more exciting prospect for more and more homeowners. They bring the 'cool' factor to any bathroom design, contemporary or traditional and act as a centrepiece to your design.
4. Tiling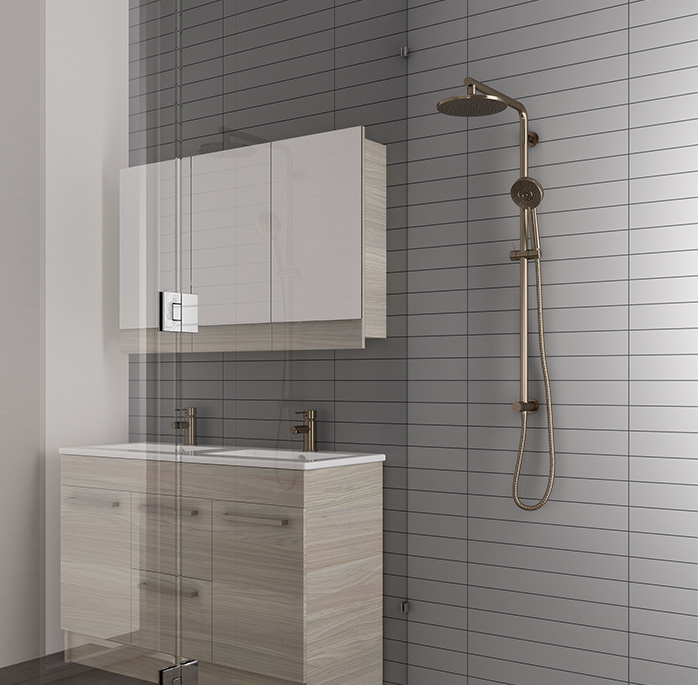 This is a trend that we are seeing not only from a design perspective but also from a practicality perspective. Bigger tiles means less grout which means less dust and less cleaning. The bigger tiles also present cleaner lines in a bathroom, providing a really modern feel to your bathroom design. White tiles are also on their way out in 2018 to be replaced with colour, pattern and texture.
5. Escapism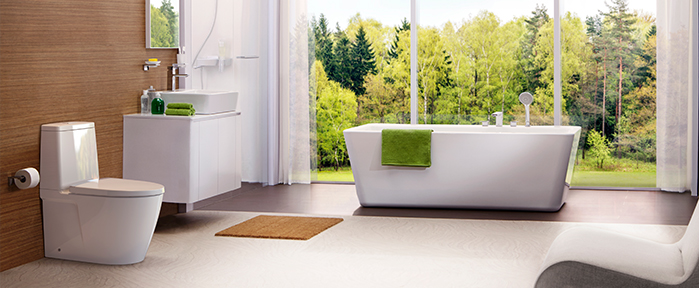 Bringing the outdoors inside is going to be big in 2018. With more and more spa facilities popping up seemingly everywhere, people are getting used to the spa treatment. Creating a bathroom design that allows you to escape and get away from the stress and strains of the day is going to be big in 2018. People are going to replicate that day spa feel in their own home, with plush towels, wood and the introduction of plants to the bathroom space. Natural light is also a big feature so consider using skylights or opening up your window space in your bathroom.
What's not in 2018?
Whilst these may be some of the biggest trends we are forecasting for 2018, here are some of the things that are not going to be hot next year:
All white bathrooms – people are moving away from these sterilised bathrooms and introducing more colour and textures
Spa baths – whilst they may be relaxing, they're too big and underused
Rose gold taps – not sure they were ever 'in' but they are definitely out for 2018 – matt black is going to be big this coming year
So there you have it. Those are our top five predictions for what's going to be big in 2018 in the bathroom design space. If you want some more tips on planning your bathroom layout, check out our recent blog post.