Designing your perfect bathroom
Thursday 04 May 2017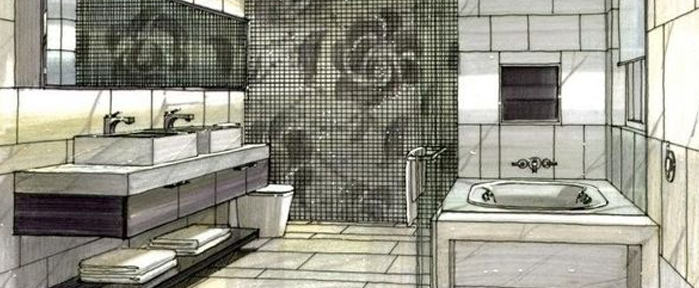 Whether you are planning a large-scale commercial bathroom design and fit out or a high-end residential bathroom design project, we've got you covered. Here at Robertson, we're well known for supplying high quality bathroom products. From sinks to showers, toilets to taps, vanities to freestanding baths – we stock bathroom products from the world's best-known manufacturers, bringing European style to Kiwi bathrooms across the country.
What a lot of people don't know is that we have a team of architects and designers who are available to help with your bathroom design project. From day one, they will walk you through the specification process from the early planning stages to the tendering phase, to the installation process to post project maintenance.
Getting the most out of your bathroom design
If you are thinking about a bathroom design project in 2017, this is the time to start thinking about talking with our expert A&D Team. Whether it's an entry level bathroom, renovation project or commercial bathroom design – no project is too big or small for the team. Whilst we have our own ideas on what makes a great looking bathroom, we like to listen to what you want and make sure we source the best products for your design ideas.
We source our bathroom products Europe, tapping into the latest trends and delivering contemporary and modern bathroom designs. Whether you have a small or large bathroom, we've got the skills, expertise and experience to recommend the best layout of your bathroom furniture to really make the most of your space. We are industry leaders in New Zealand when it comes to bathroom design. We can take your ideas for what you want and show you how you can bring your bathroom design to life. We work with all budgets too. Making your dollar go further to create the look and finish you want is what we do.
Visiting our showroom
If you are planning a bathroom design or renovation project this year, now is the time to come along and talk to us and get some early ideas. You can make an appointment to come and see us at our Auckland Showroom 25 Vestey Drive, Mt Wellington or our Wellington Showroom 23 Marion St, Te Aro. Alternatively visit the Home Ideas Centre in Auckland or Christchurch. Don't worry if you're not located close to one of these cities – our A&D team travel regularly so we can arrange to come and see you.
Some people are happy planning out their own bathroom design but if you need a helping hand or a nudge in the right direction, come and talk to our A&D Team and see how we can get the most out of your bathroom design project.