Our top 5 tips for helping to plan your bathroom layout
Monday 04 December 2017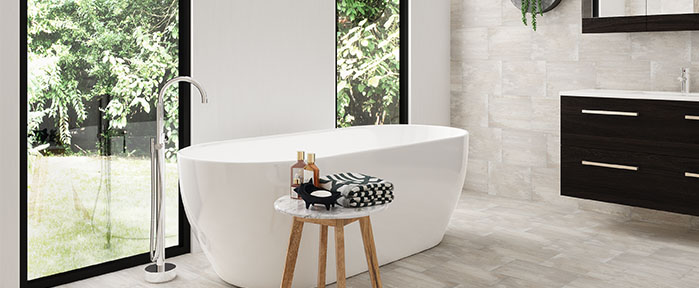 The first thing to think about is the overall look and feel of the bathroom. Is it going to blend in with the rest of your house? Whilst it's ok to have some different features in your bathroom, there needs to be an overall feeling that it fits with the rest of your house. A super-modern bathroom design in a Victorian-style house for example can look a little strange and vice versa.
This blending goes for everything from fittings and furniture to the paint on the walls to the colour of your tiles. You don't want a shock factor. You want a wow factor and that comes from ensuring that your bathroom layout is in keeping with the rest of your house.
Planning a bathroom layout is also about practicality. Think about who is going to be using the bathroom most frequently (is it an en-suite in the master bedroom or is it the family bathroom that will also be used by guests for example) and plan your layout around what's practical for those using the bathroom.
Here are some of the things you might want to think about when planning your bathroom layout.
1. Vanity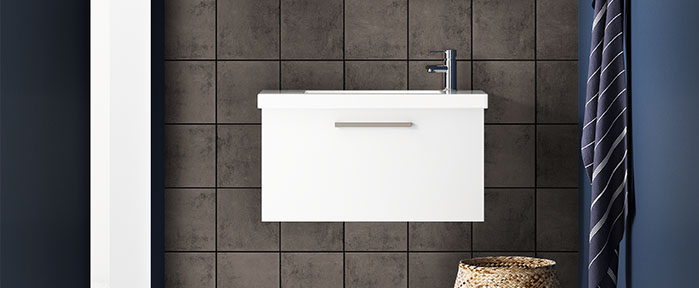 A vanity can quite often be one of the biggest pieces of furniture in the bathroom and it's important to think about how this will be used. If it is part of a family bathroom, you may consider getting a twin sink vanity to help speed up the morning rush. Alternatively, if the vanity is for the en-suite, you may forgo the extra sink for additional counter top space if you have toiletries that you need to access daily without having to root around in the cupboards or drawers underneath. If you do need to store towels, linen, toiletries and other items, you might also want to think about the amount of storage you can feasibly include in your bathroom vanity, making the most of the space available.
2. Shower/Bath Combination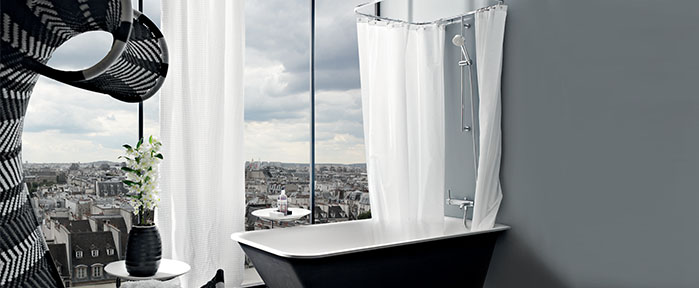 If you love a bath but you don't have room for a shower and a bath, there is nothing wrong with falling back to the old classic and having a shower/bath combo. This is a functional and affordable way to incorporate a shower and a bath into the same bathroom layout. Houses without a bath are notoriously difficult to sell so it's worth considering this as an option, especially if you don't plan on staying in the house forever.
3. Shower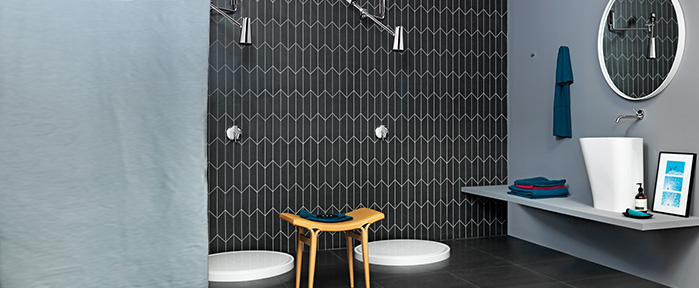 If you already have a bath in the family bathroom, then you may have some scope to play around with a feature shower in the en-suite. Walk-in showers are extremely popular at the moment and are a great addition to any bathroom space where you have the room. Full floor to ceiling tiling is also really popular so a walk in shower that either has no door or is open at one end is a great way to showcase the beautiful tiles in your bathroom. Showers have also come a long way and the options when it comes to the type of shower you can install are pretty limitless.
4. Toilet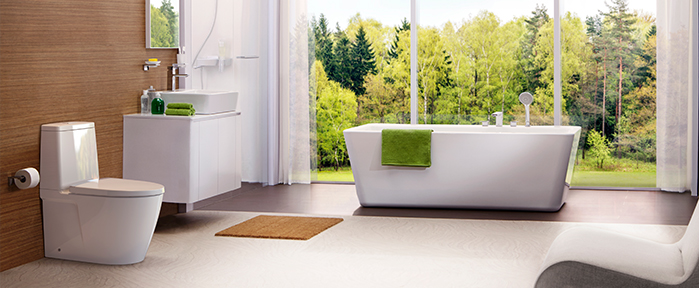 This is the most used feature in your bathroom but it's also the one thing you don't want as the focal point in your bathroom layout. It has to be somewhere that is easy to access but tucked away enough that the rest of your bathroom can shine. The use of half walls to hide the toilet can be a nice addition to a bathroom layout (or ideally it would have its own room). When it comes to remodelling rather than starting from scratch, the cost of moving your toilet within your bathroom layout could ramp up the cost of the renovation thanks to the 4-inch stack drain that is tough to move.
5. Storage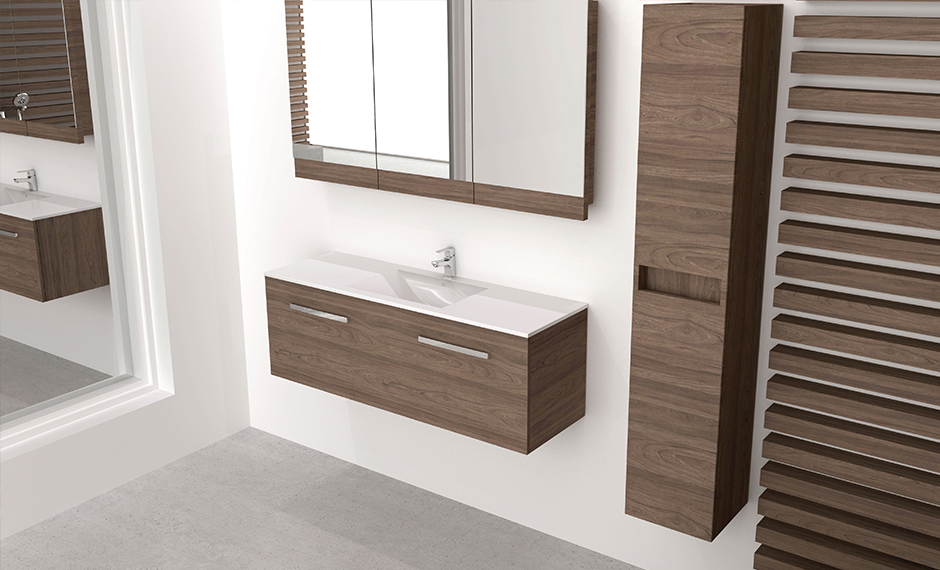 We've already touched on the use of storage within your vanity but whenever you are planning a bathroom layout, it's important to consider what you need to store in there. It's amazing how toiletries can add up and take up a lot of room. If you are going for a modern bathroom design, keeping clutter to a minimum is important so make sure you allow for plenty of storage. Storage can also be helpful for bringing your bathroom space to life. Shelving can be used not only to store practical things but also plants and other elements to keep your bathroom fresh.
Summary
Considering the bathroom layout is a crucial part of any bathroom design or remodelling project and sets the tone for how the bathroom is going to finish up. Make sure you take the time at the start of your project to consider exactly how that bathroom is going to be set up so you know that when it is finished, everything is going to be exactly where you planned it!