The latest bathroom ideas from the new Robertson catalogue!
Monday 01 April 2019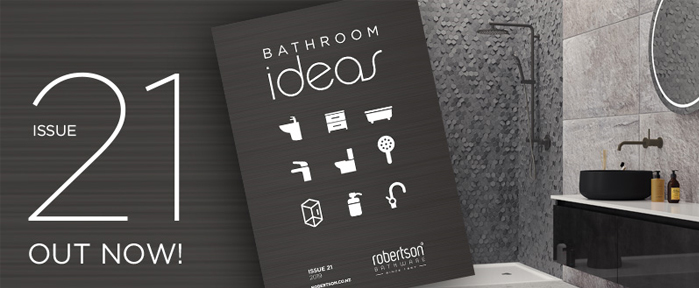 To give you a taste of what's included, we thought we'd feature a few of the highlights that we think will kick-start and inspire your next bathroom project!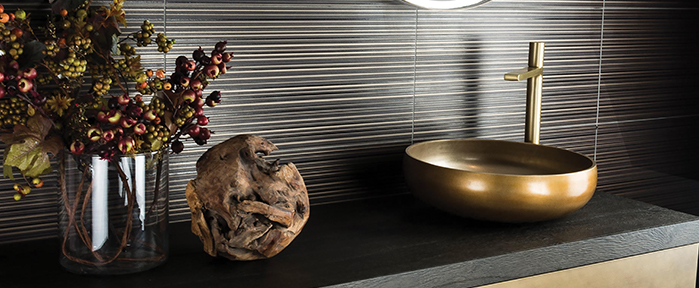 For those who are looking for a trendy but timeless basin option, you can't go past the Monroe Vessel Basins from BagnoDesign. These are examples of metallic vessel basins at their best, available both in Satin Nickel and Satin Zanzibar. They benefit from the virtues of being both uniquely expressive and complementary to a variety of different settings, both modern and traditional. A great option to get you started!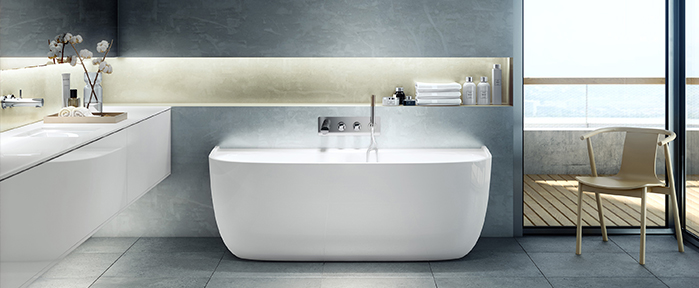 Victoria + Albert specialise in premium and luxury bathware with a reputation for quality materials and elegant designs. All these elements come to the fore with the Eldon freestanding bath. Designed in conjunction with Conran + Partners, the Eldon is softly curved from the front with an east to install back-to-wall fitting. This allows all pipework to remain hidden allowing the focus to stay on the bath itself.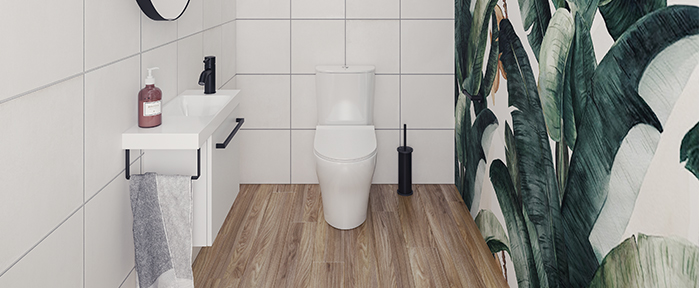 The Elementi Sixty Vanity is an exciting and versatile option for smaller bathrooms where economy of space is vital. Made from dependable materials (polymarble and chrome) it's available with a range of flexible options. This includes having the towel rail on the left or right (in chrome or black) and choosing from a handle on door or handleless design. A practical choice for practical living.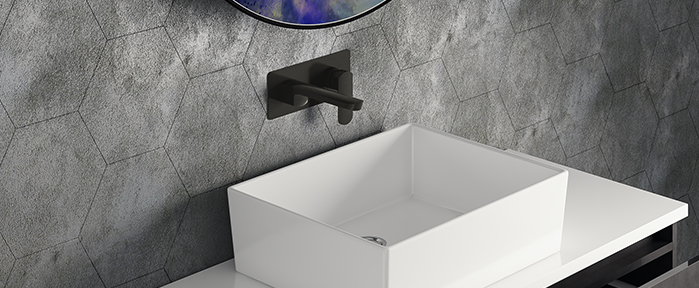 Elementi's ION, UNO and Splash Plus shower series gives you a great range of options to consider, all with unique and subtle characteristics to suit a range of individual preferences. Whether it's the 3 function hand piece of the Splash Plus, the multi-pressure capability of the UNO or the square showerhead of the ION - you'll have no shortage of choice. As an added bonus, the ION and Splash Plus are also now available in a stylish and unique gun metal finish, giving you even more opportunity to make a statement with your shower.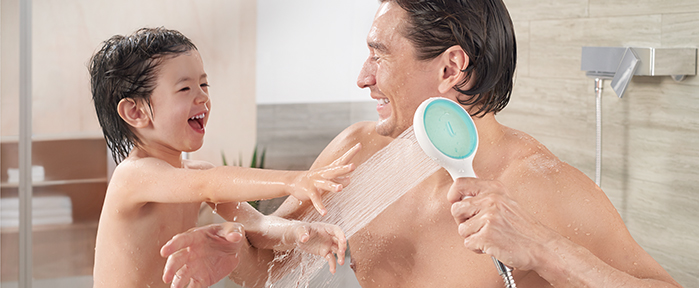 For a product with nothing short of magical qualities, we turn to the American Standard Genie Hand Piece. This award-winning hand piece boosts pressure like no other and will change your whole shower experience if you have low-pressure plumbing. Made from durable polycarbonate and utilising a petal pressure system of micro pin holes and a transparent face plate, you'll benefit from consistent and relaxing showers every time.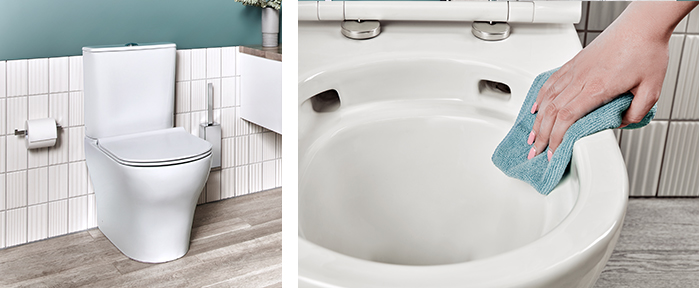 Sometimes simple changes to traditional features can seem so obvious and natural you wonder how they were missed in the first place. That's the case that can be made for the American Standard Cygnet Hygiene Toilet thanks to its rimless bowl known as the Hygiene Rim. The Hygiene Rim makes cleaning a breeze with no hard to reach areas to worry about. The Cygnet Hygiene Toilet also boasts Double Vortex Flushing technology for excellent performance.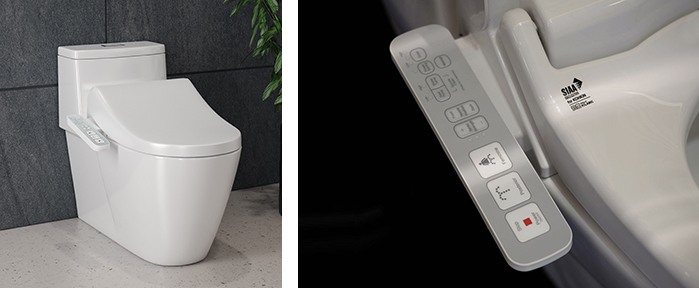 One of the fastest growing trends in bathware is the emergence of the E-Bidet and American Standard are among those leading the way with the Pristine E-Bidet. The Pristine has so many features it's hard to know where to start. Self-cleaning nozzles, heated seats, massage sprays, dryers, deodorizers - the list could and does go on. For the very best cleaning experience, you can't do much better than this.
More great products in our catalogue!
As you can see there are some great bathware products to discover to help enhance your next bathroom project be it big or small. Be sure to check out the rest of our catalogue for more great finds!