Robertson Bathware's Alluring Range of Elementi Tapware Colours
Friday 25 June 2021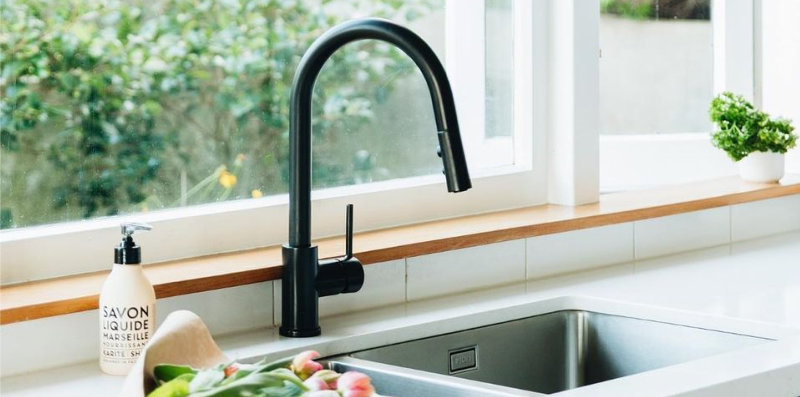 The gentle tones of brushed metallics and matt monochromes have become the trend for statement tapware. These delicate and understated finishes allow for design individuality, while maintaining an air of sophistication and luxury.
At Robertson Bathware, we draw inspiration from the latest international design trends. This inspiration has led us to create a range of colours for our Elementi tapware collection. We can provide tapware tones to complement any bathroom or kitchen scheme.
Let us show you our colour range…
Brushed Brass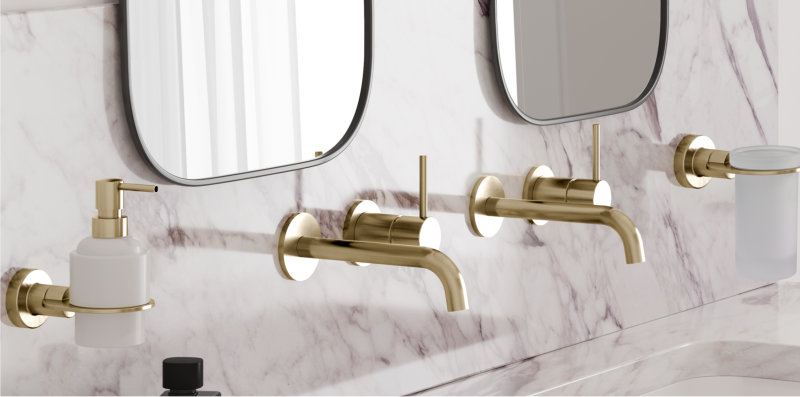 Bathroom design for 2021 has enjoyed mixing contemporary with traditional. We, at Robertson Bathware, have incorporated a brushed brass finish into our 'Uno' and 'Uno Etch' collections.
The Elementi Uno range is minimalist in its design, it aims to be modern yet timeless. The hatched pattern incorporated into the Elementi Uno Etch range, gives it more of an industrial aesthetic. Choosing a modern shaped tap like the ones in these ranges, in a more traditional brass finish, pays tribute to period design. But the brushed brass finish offered here softens the look, offering an aesthetic that doesn't look dated.
Black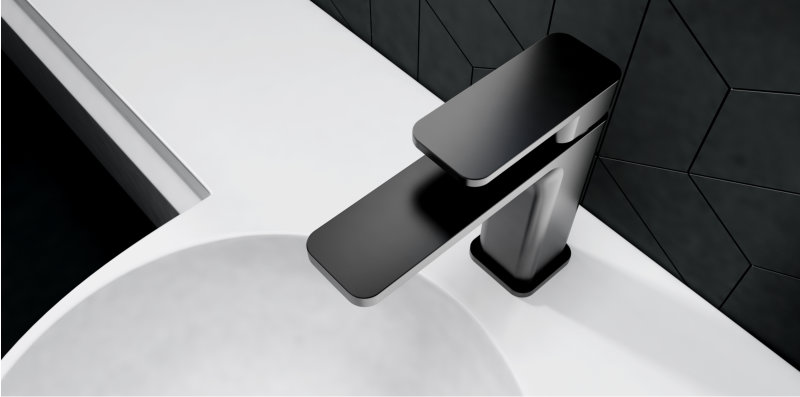 Matt monochrome black tapware adds contrast to your bathroom design and delivers a contemporary finish. Black tapware offers depth to soft-toned palettes or enhances neutral tones to give a bold and industrial bathroom look.
When the Elementi Neo range of tapware is finished in black, its crisp clean lines and gentle curves provides an interesting silhouette against surface materials like marble, tiles or ceramic.
A black finish can also be applied to Elementi's Uno, Uno Etch, Savon and ION ranges.
Gun Metal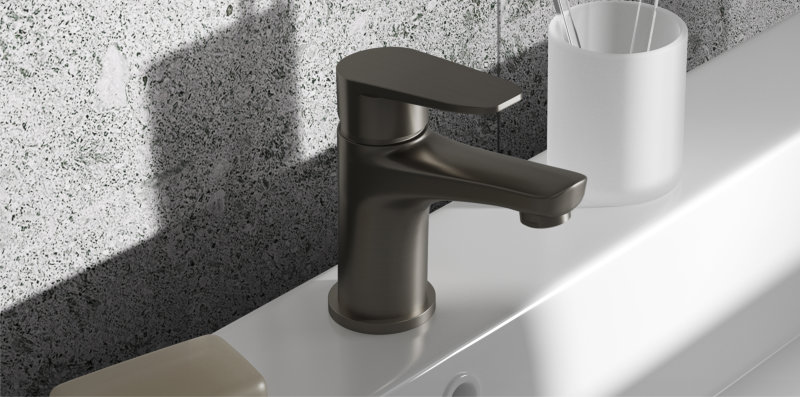 If you are looking for a dark moody finish which is more subtle and soft than black, gun metal is the finish for you.
This is a deep, moody and lustrous finish, which is created by blending dark grey and silver blue.
The new line of Elementi Savon tapware boasts a timeless look, with clean flat surfaces and soft rounded edges. This range is a juxtapose to the modern and contemporary gun metal finish, but they compliment each other beautifully. This is another nod to 2021's desire to provide design which blends modern and contemporary with timeless and traditional.
A gun metal finish is also available in Elementi's Uno, Uno Etch, Ion, Savon and Neo ranges.
Brushed Nickel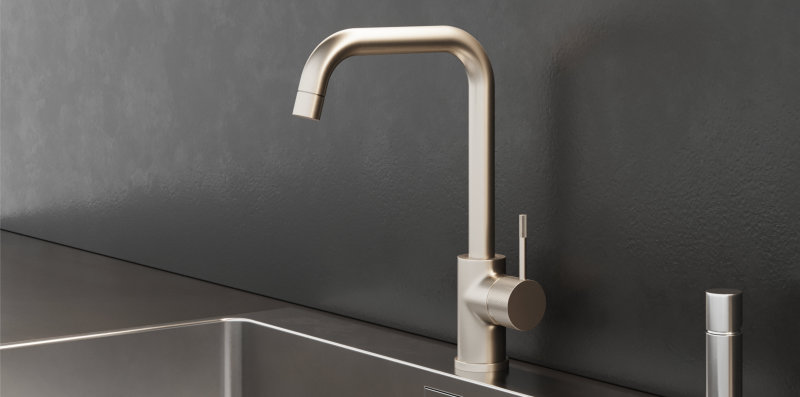 Brushed nickel has become a popular choice over the last few years, with many people favouring the naturally warmer yellow/white hues of nickel, compared to the colder blue hues of chrome.
In contrast to bright and shiny chrome, a brushed nickel finish is subdued and soft. It has a slightly brushed appearance with a semi-satin finish. It is a perfect match for stainless steel and, therefore, it can tie in beautifully with stainless steel kitchen appliances.
The previously discussed design ranges of Elementi Savon, Ion, Uno and Uno Etch, all provide kitchen mixer taps in their ranges. Particularly beautiful in a brushed nickel finish is the rounded square spout of both the Uno and Uno Etch Square Kitchen Mixers. This tap compliments perfectly both the colour and the shape of a stainless steel kitchen sink.
Chrome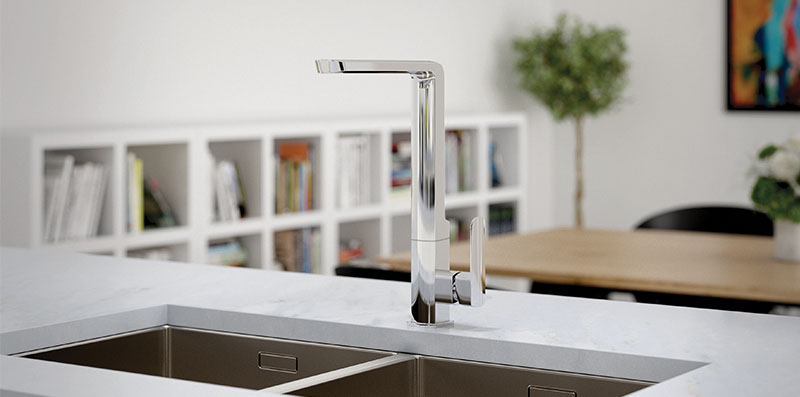 Chrome may have taken a backseat to its flashy and popular new friends, but it is still a quiet achiever. Chrome continues to be the most common choice for plumbing fixtures because it provides an eye-catching yet durable finish, for the least cost.
Chrome might be seen as conventional, but it is also enduring. After several decades, chrome tapware is still current and stylish.
All of the Elementi tapware products come in the most sought after chrome finish.
Find your perfect colour match today…
The brushed brass, black, gun metal, brushed nickel and chrome finishes that we offer for our Elementi tapware colours, afford you the opportunity to make a statement in your bathroom design, which is bold and luxurious, but also unique and personal.
Download our latest Bathroom Ideas Catalogue to browse our whole product collection today, or click here to view our list of bathroom merchants, and pop into the store closest to you.