7 slide showers that will get you out of bed in the morning
Wednesday 30 January 2019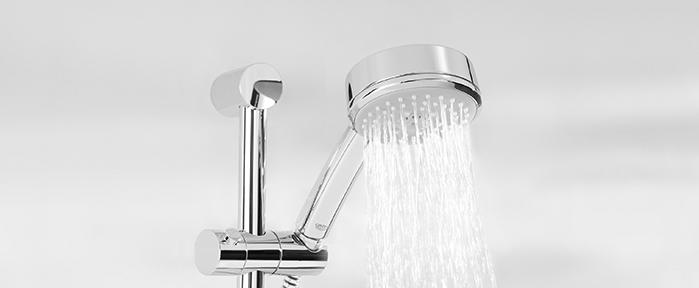 When you have really good shower, which is powerful, relaxing and invigorating, getting out of bed suddenly gets a lot easier.
The most common type of shower sold at Robertson is the traditional slide shower. They feature a simple wall attacked pole on which your shower head can slide up and down. They come in all shapes and sizes from round head to square heads to heads with a ring shaped design. You can also get slide showers that feature a fixed head plus a hand shower which detaches for easier cleaning.
Slide showers can also be paired with body jets to complete the ultimate showering experience, however we wanted to pick out 7 of the latest slide showers and give you a quick run through of the features and capabilities.
1. Elementi Xcite Slide Shower 900mm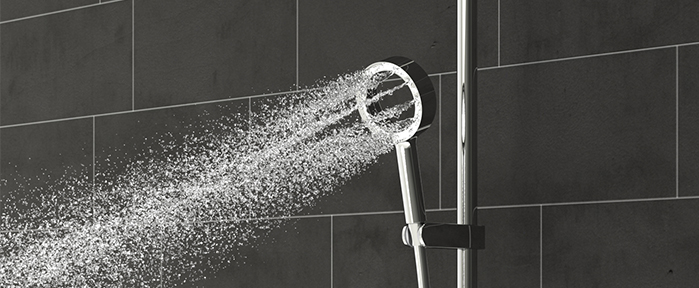 Perhaps the most eye-catching of all our slide showers, the Elementi Xcite features an innovative ring shaped design that is both playful and practical, helping to deliver some serious performance and making efficient use of water consumption. The Swiss-designed shower head delivers 7 litres of water per minute and scores a 3 Star WELS rating.
2. Zucchetti.Kos Bellagio Slide Shower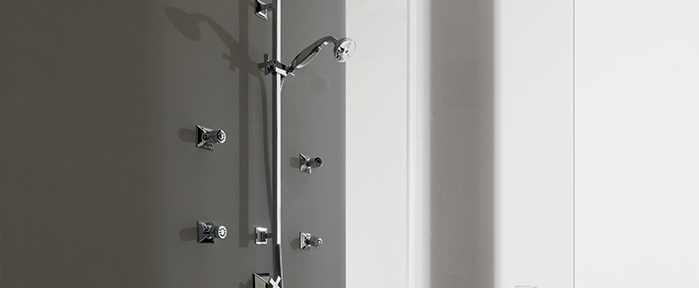 Another eye-catching slide shower, the Zucchetti.Kos Bellagio shower is made in Italy. Part of their Bellagio collection, this is another shower that delivers on power and efficiency and the strong design is both refined and elegant. This contemporary slide shower will grace any modern bathroom design and is perfect for renovations or new builds.
3. Aquaeco IX304 Slide Shower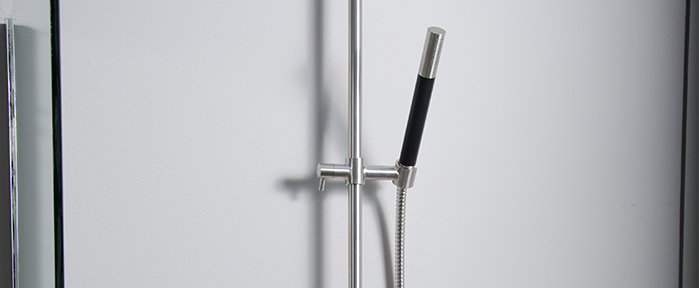 Sticking with contemporary design, the Aquaeco IX304 slide shower is really cool. It's got the wow factor and really delivers on both looks and performance. The shower is capable of delivering more than 9 litres per minute and scores a 2 Star WELS rating. The slim design of the shower head should not deceive when it comes to power and overall water coverage when showering.
4. Grohe New Tempesta Cosmopolitan Slide Shower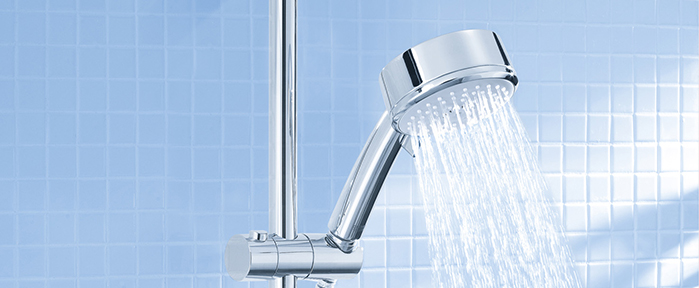 Delivering a modern, yet classical look, the Grohe Tempesta Cosmopolitan slide shower has a crisp, cylindrical profile and chamfered detailing which really make for an attractive shower head. This Grohe shower comes with a 15 year guarantee and includes Grohe features such as Grohe DreamSpray and StarLight. It's an award-winning shower design and one to grace any modern bathroom design.
5. Grohe Euphoria Cosmopolitan Slide Shower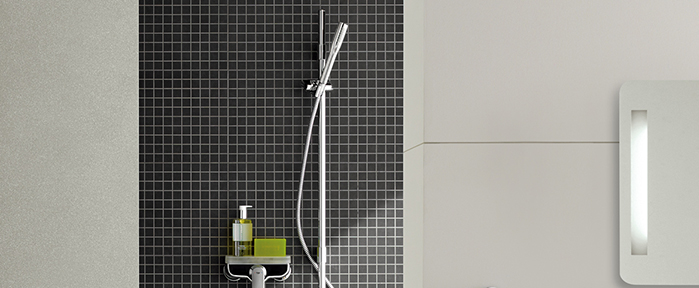 Another shower in the Grohe Cosmpolitan range, the Euphoria shower comes packed with features including Grohe DreamSpray and StarLight but also feature Grohe CoolTouch – technology which ensures the handle never gets too hot. The Euphoria shower also features a SpeedClean nozzle and the 45 nozzles deliver outstanding power and efficiency.
6. Samuel Heath Landmark Pure Slide Shower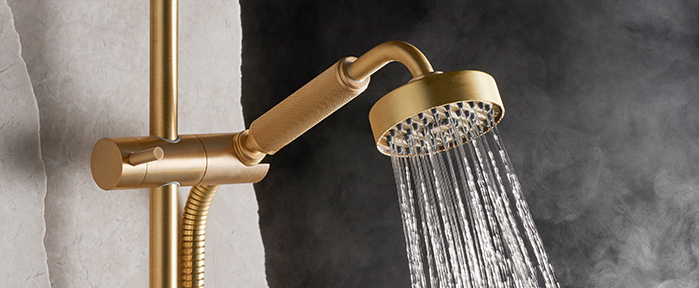 For a more classical look, try the Samuel Heath Landmark Pure shower which has overtones of the original Bauhaus aesthetic and builds on the styles of Samuel Heath's classic Fairfield and Style Moderne Collections. The Landmark Pure shower comes with a 10 year guarantee and delivers 16 litres of water per minute.
7. Elementi Uno Slide Shower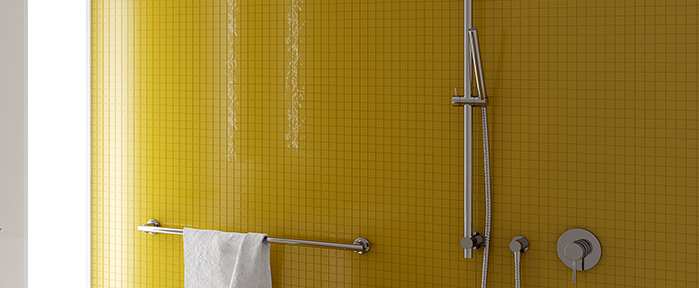 The Elementi Uno features a very similar design to the Aquaeco IX304 shower with its slim designed shower head which is both eye catching and practical. This shower features Aqua Air Technology which sees air injected into the water for a better showering experience, using up to 50% less water. Another Swiss designed shower, the Uno has a 3 Star WELS rating and delivers over 7.5 litres per minute.
Summary
These are seven of our favourite new slide showers for 2019. Make sure you check out our entire range of slide showers as well as browsing out other shower styles.