7 Luxury Tapware Mixers Worthy Of Your Dream Bathroom
Thursday 18 April 2019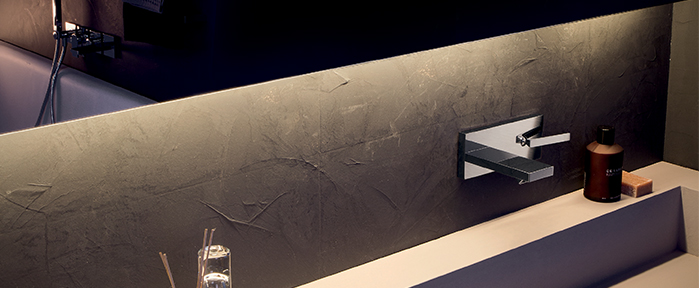 We've selected the best of the very best in tapware, one of the most important features in any luxurious bathroom. As you'll see, these solutions not only look great but have all the functionality you need too.
So without further to do, let's get started!
1. NOTION EXTENDED HEIGHT BASIN MIXER CHROME FROM VADO
$859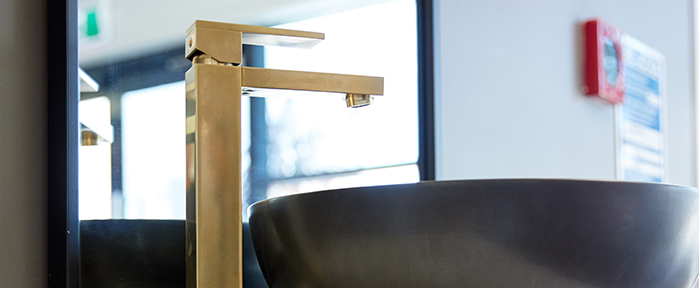 We begin with the Notion Extended Height Basin Mixer from Vado, an elegant mixer option that can flexibly fit into a variety of bathroom environments. Its strong lines and defined edges are what we like best about this particular model especially the angular detail at the neck of the mixer. Vado is a great British company that has been leading the way in tapware for years making this a fantastic reliable choice. It comes in a range of finishes too and for our tastes, you can't go past the polished gold.
2. EUROECO COSMO E INFRA RED WALL BASIN MIXER FROM GROHE
$1,115
If you're looking for a modern choice and one that boasts more than a few options then the Euroeco Cosmo E Infra-Red Wall Mixer could be the perfect fit. Made by the pioneers at Grohe, the Euroeco Cosmo E is an infra-red activated mixer that comes with its own thermal disinfection mode for better cleaning. On top of this, it has the Grohe Ecojoy function that saves on water use and the Grohe Starlight finish which will retain its shine for years. Infra-red mixers are nothing but a pleasure to use and once you have one in your home you won't know how you did without it.
3. HIM BASIN MIXER CHROME FROM ZUCCHETTI.KOS
$1,709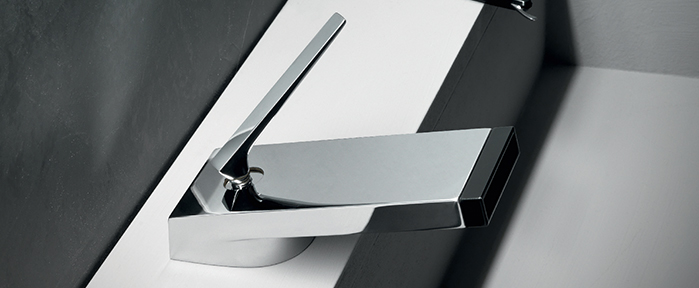 Zucchetti.KOS feature quite heavily on this list as one of the premium providers of luxury tapware options in the world. The Him Basin Mixer is no exception and carries the great accolade of being a Red Dot Design winner in 2016. One look at the tap and you can clearly see why. Its ergonomic handle has the touch of the architect about it as a great creation of expression and design. Its flat spout projects a wonderfully soft cascading jet of water that is refreshing from one wash to the next. It also comes with a strong PVD coating and has an option Rose Gold finish which is stunning.
4. BELLAGIO LEVER BASIN MIXER CHROME FROM ZUCCHETTI.KOS
$2,499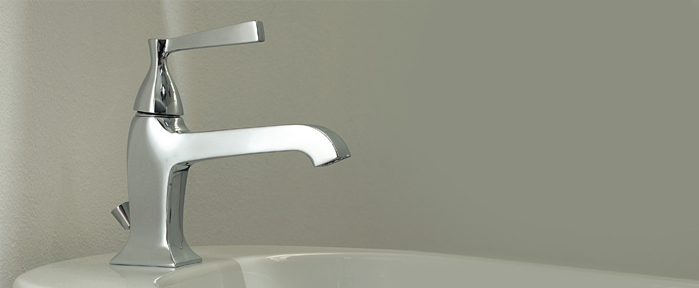 There's something about the Bellagio Lever Basin Mixer that just has a sense of timelessness about it. Its careful balance between industrial rigour and elegance is what inspires this to a refined level of exclusivity. This is essentially what Zucchetti.KOS does best and the quality of material and structure give it a real permanence, both practically and aesthetically. It's an easy one to like and comes with a 5 year guarantee and has a 5 star WELS rating for great water efficiency.
5. STYLE MODERNE BASIN MIXER 1TH CHROME METAL LEVERS FROM SAMUEL HEATH
$2,599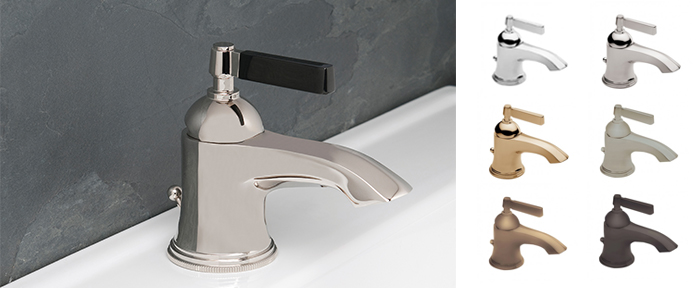 The British alternative to the Italian Bellagio Lever is the Style Moderne Metal by Samuel Heath. There are many similarities to the Bellagio but a few key differences distinguish the two. The Style Moderne has a greater breadth to its structure but is softened by curved lines. Its presence is more modest in this respect and as an addition, sits as more of an accent in a bathroom as opposed to a statement. It comes down to preference at the end of the day with both being great choices.
6. LANDMARK INDUSTRIAL BASIN MIXER CHROME FROM SAMUEL HEATH
$2,905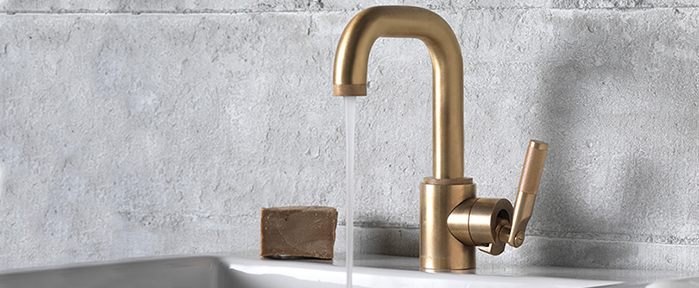 For something a little bit different we offer the Landmark Industrial Mixer again from Samuel Heath. Unlike its smaller contemporaries, the Landmark Industrial has a name that befits its status as a perfect blend of statement and purpose. The Bauhaus inspired design looks great in a premium setting and is a bold choice to go with. Not only that, it adheres to the Bauhaus philosophy of being highly functional. Comes in a range of great finishes including Urban Brass and City Bronze which we absolutely love.
7. SOFT FLOOR MOUNT BASIN MIXER CHROME BY ZUCCHETTI.KOS
$9,985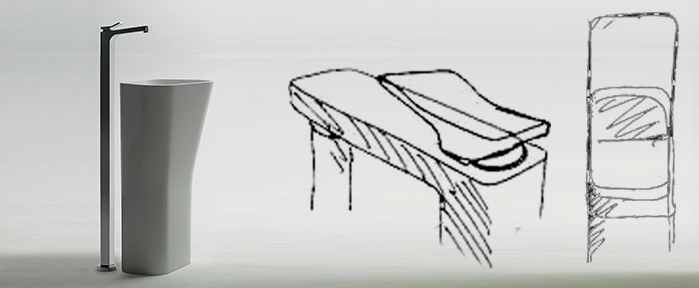 Our final pick is the most luxurious and dynamic of them all (in our opinions at least). That coveted distinction goes to the Soft Floor Mount Mixer by Zucchetti.KOS. Standing tall from the floor, this Zucchetti masterpiece takes centre stage as a real showpiece bit of bathware. It takes a great sleek, contemporary form that enhances and elevates any bathroom environment effortlessly. In the same breath, it's extremely versatile too and will complement a wide range of basin options. With the right pairing, it takes an almost sculpture-like status that is undeniably captivating. A fantastic premium choice and one that few regret.
Some Inspirational Luxury Tapware Mixers!
So there you have it. The best of the best of luxury tapware mixers that will challenge your idea of the ultimate dream bathroom. If you're interested in these options and more, don't hesitate to get in touch with us today!