6 Bathroom Basin Designs to Consider for 2019
Friday 01 March 2019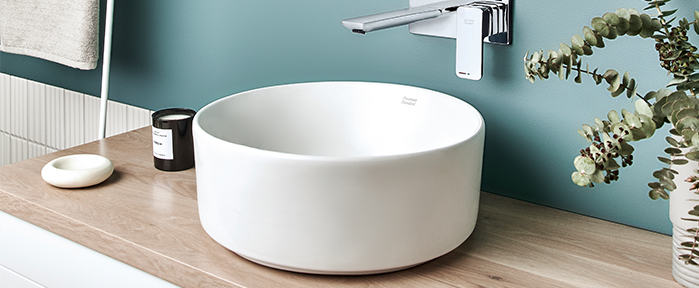 To make this decision a little easier, we thought we'd present a breakdown of 6 of the main bathroom basin designs to help you pick the solution that is best for you!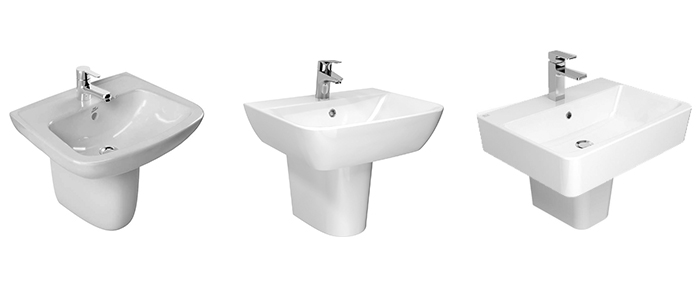 We start with the traditional, tried and trusted, pedestal basin, an option you'll find in many bathrooms across New Zealand. One of the main advantages of the pedestal basin is that it is good for small spaces. This is ideal when there isn't room for a bathroom cabinet and there is only yourself (and/or a significant other) in the household. The efficient use of space also makes your bathroom feel more open, with little opportunity for clutter and is easy to clean and maintain. A solid start and a solid choice.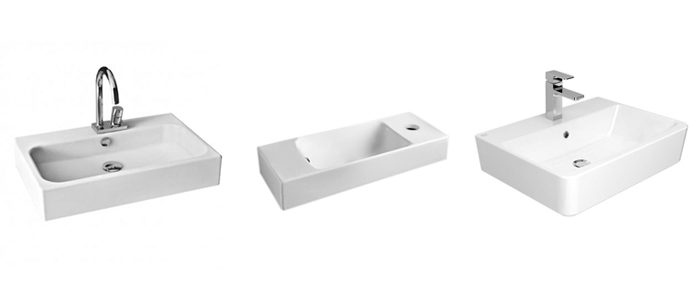 Wall basins or wall-mounted basins are a popular and smart choice for their space-saving qualities and are also regularly found in smaller bathrooms and en-suites. In some models, the plumbing is built into the wall which many people find appealing. The other good thing about them is they can be fixed at any height which is great for a kids bathroom for instance, or if a standard height doesn't suit. They can be square or rounded and there are even options for corner basins too.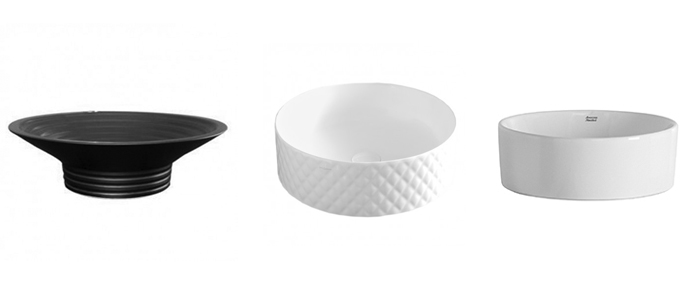 Vessel basins are a great choice for a Master Bathroom for those who have the luxury of space and are looking for style. They provide a great opportunity for expression with the basin in full view and come in a wide range of designs and materials. They do require a bit more care and attention in terms of cleaning but the reward is worth it. They are also a good option if the surrounding vanity/bathroom cabinet is a bit low for your liking.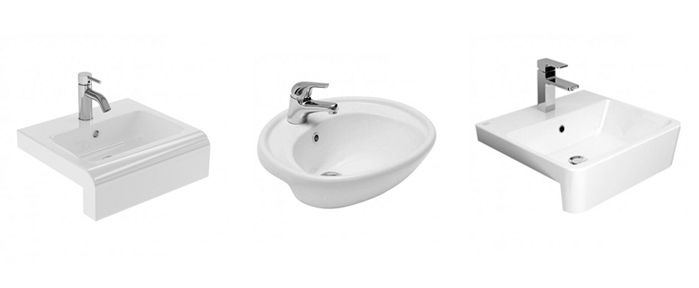 Semi-recessed basins utilise the space at the edge of the bathroom cabinet and are an increasingly popular option across the country. There are a number of reasons for this. One is that, like vessel basins, there is a definite element of style and feature that can be expressed through a semi-recessed basin which is also available in a range of concepts/materials. While doing this, they don't take up as much space which can be a very important factor too especially if you have a narrow bathroom cabinet. Children also generally find them a bit easier to use.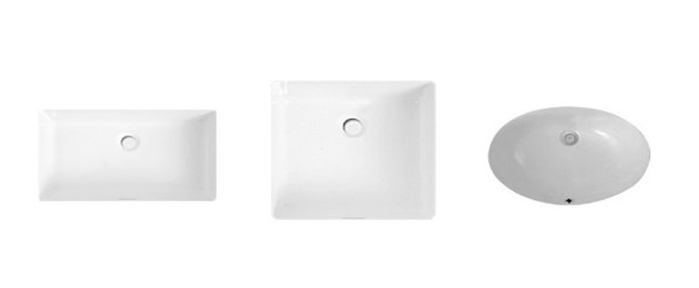 If you're someone that likes to keep things simple and detests any suggestion of clutter then an undermount basin may be the way to go. Out of sight and out of mind, the undermount basins are very low maintenance and are extremely easy to clean. They're fairly versatile as well with most bathroom cabinets able to accommodate them with materials that match. While many models a fairly simple, you can find some that have a bit of style for a touch of something different.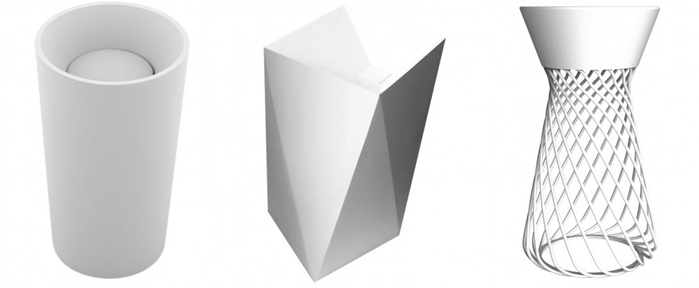 For the ultimate premium choice, you can't go past a freestanding basin and when you see the types of designs they come in, you'll quickly understand why. They are, in no uncertain terms, works of art that are both visually stunning and functional too. They work well on their own but for even more impact, many people double up with one next to the other in a Master Bathroom. They do require a bit more effort in terms of cleaning but as the focus of your bathroom, you'll have no qualms about doing so as they are the best of the best.
Great bathroom basin designs for one and all!
So there you have it! 6 great bathroom basin designs to suit you no matter what your requirements may be. We hope you've enjoyed the read and invite you to get in touch with us with any further questions you might have.