Make a statement with your tapware
Thursday 10 August 2017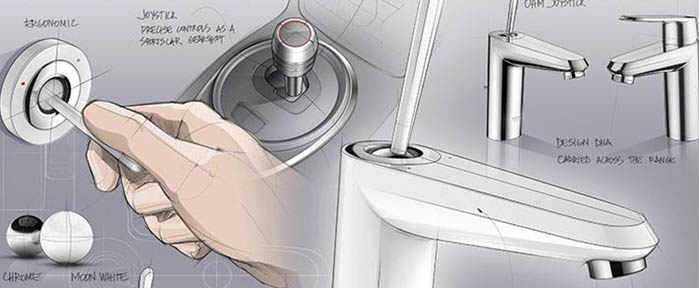 When you are planning a new bathroom redesign or a complete new bathroom design project, tapware might not be at the top of your list when it comes to planning out your design but don't underestimate the impact of what we like to call 'Statement Tapware'. Statement Tapware is about taps and mixers that stand out. Tapware that adds a different dimension to your bathroom design and makes a statement as soon as people walk into the bathroom. Here are Robertson Bathware, we have a wide selection of statement tapware that will finish off your bathroom design in style, creating the 'wow' factor for you and your guests every time you walk into the bathroom.
Samuel Heath Landmark Industrial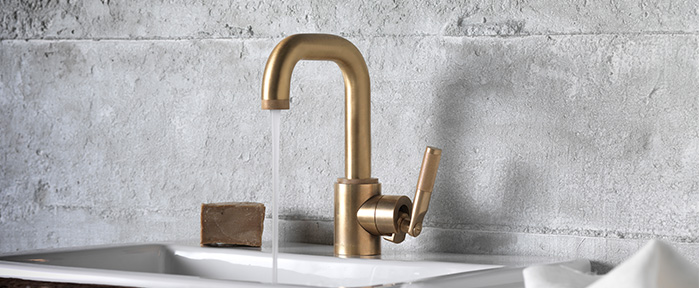 Bold and authoritative with precise machined detailing, the Landmark Industrial Collection from Samuel Heath is born out of their core values of acute attention to detail and the use of innovative processes.
Perfect function and beautiful form, achieved by the use of the finest materials and a selection of finishes that delight the senses, are also the values embedded in Samuel Heath's long manufacturing tradition and the Landmark Industrial collection is a fusion of raw and refined, resulting in a finish that is both classic and contemporary. A winning combination for any bathroom design.
Find out more: https://www.robertson.co.nz/brand/samuel-heath/landmark-industrial
Samuel Heath Landmark Pure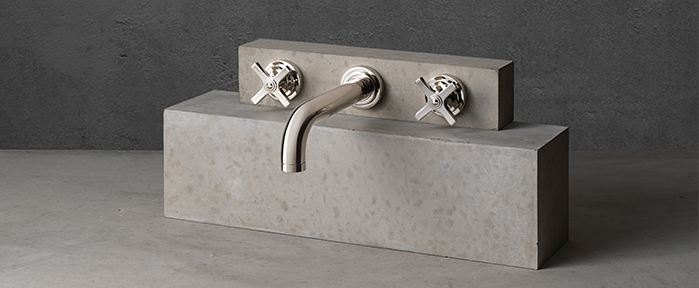 As with the Landmark Industrial Collection, Samuel Heath's Landmark Pure Collection displays and celebrates elements of its functionality achieved through a harmony of materials, finishes and exquisite detailing. The Pure Collection is neutral and balanced with concise and direct lines.
This collection of tapware has overtones of the original Bauhaus aesthetic but rather than trying to reproduce these products, the Pure collection utilises the design philosophies that Bauhaus was built upon and creates something quite unique in a totally authentic manner.
The Pure Collection features minimal embellishment and a deceptively simplistic composition. Another winning combination from Samuel Heath.
Find our more: https://www.robertson.co.nz/brand/samuel-heath/landmark-pure
Zuchetti.KOS Bellagio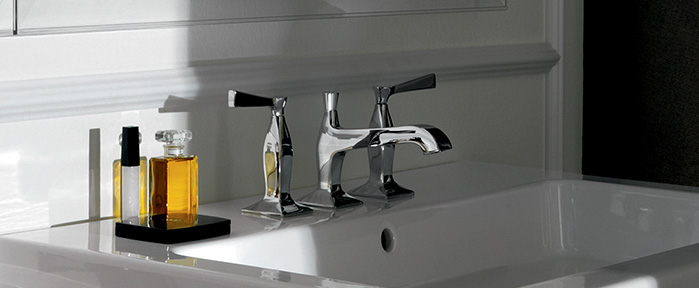 The Bellagio Collection from Zuchetti.KOS is more than a simple tap. It is a way of viewing the bathroom as a place of refined elegance. It is a timeless element of the decor which confirms its metropolitan and contemporary personality in any environment. It is a 'statement'. When people enter your bathroom and look upon the Bellagio tapware, it will create a sense of interest, intrigue and desire.
The Bellagio collection is the perfect example of 'statement tapware'. It is bold and different. Something that people will not have seen before and that's what makes the tapware in the Bellagio collection so special.
Zuchetti.KOS Him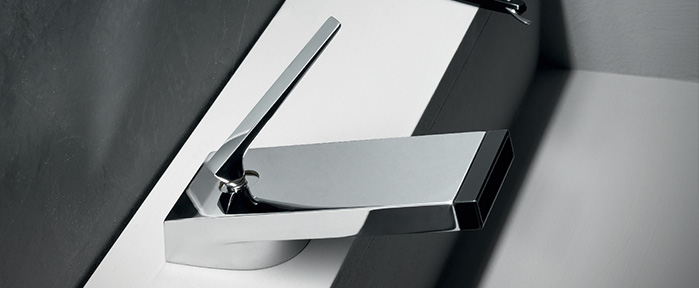 Zuchetti.KOS have been pushing the boundaries when it comes to tapware design for years. The new HIM collection started with the intention to create a radical object, a geometry from which water springs with all its energy. Zuchetti.KOS don't think of your bathroom taps as simply functional. They want to take their design to the next level, to showcase the beauty of design and to create something that is architecturally beautiful.
When the new HIM collection launched, the minds behind the collection, Ludovica and Roberto Palomba described the collection as 'An architectural object lived in by an almost ergonomically organic handle'. The outcome of this architectural genesis is a light, absolute product, in harmony with an evolution in the washbasin area towards slender, geometric solutions.
Grohe EuroDisc Joy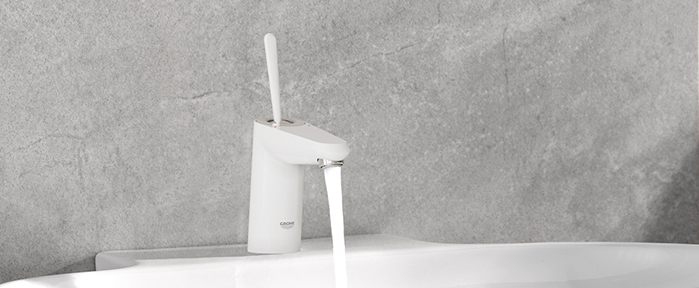 Grohe are another ground-breaker when it comes to statement tapware. Grohe take the simple and make it beautiful. The EuroDisc Joy collection is modern, aesthetic fingertip control. It is a statement. As soon as people enter your bathroom, there is an intrigue around the design and the finish of the EuroDisc tapware collection.
The innovative joystick operation reduces the EuroDisc design to its core, providing an unparalleled aesthetic. Combined with the smooth, long-lasting fingertip control it is the highlight in any bathroom. The taps in the EuroDisc Joy Collection are available in Chrome and White finishes and these bathroom taps will compliment a wide range of bathroom design concepts.
Vado Individual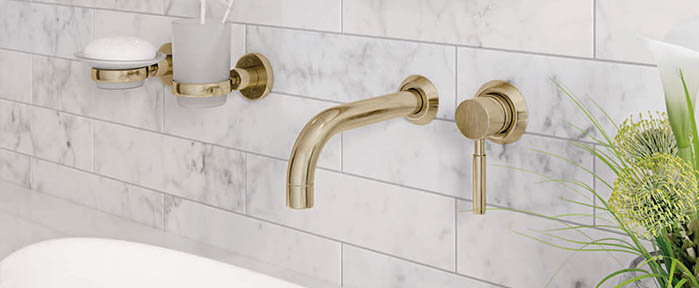 Last but certainly not least is the Vado Individual Collection of statement tapware. With this collection, Vado aimed for perfection and we believe they got it. From the design to the finish, Vado believe you deserve nothing less than perfection and have created a collection of tapware that is completely individual and makes a statement.
Four striking finishes are offered in this new collection by Vado. Bringing you personalisation and individualism to allow you to express your own taste and vision. Each piece is finished by hand making every item unique, allowing you to indulge in a bathing space that is especially tailored to you. They promise you perfection. We believe they provide it with this stunning tapware range.
Your bathroom design
These statement tapware collections from some of the world's leading manufacturers are an important part of your bathroom design project. You can of course come and view our wide collection of bathroom products at our showrooms in Auckland and Wellington as well as at the Home Ideas Centre in Auckland and Christchurch.
Our Architects and Design team will be only too happy to talk to you about your bathroom design ideas and make suggestions for how the statement tapware showcased above can fit within your new design and take your bathroom design to the next level. You can call or email to make an appointment and one of the team will be able to offer advice and guidance throughout the specification process right through to post project maintenance.