7 Unique Basins That Are Simply Special
Friday 28 August 2020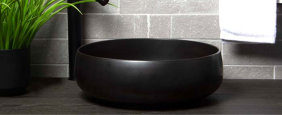 7 Unique Basins That Are Simply Special
Bathroom basins have evolved tremendously in recent times. Where once they were seen solely as functional features within a bathroom, now they are seen as an opportunity to create a focal point that exudes style. There's an endless range of basins on the market today, realised in different ways from different materials. We thought we'd showcase seven of our favourite basins that we think are simply special and need to be shared.
1. Barcelona 55 Vessel Basin - Victoria + Albert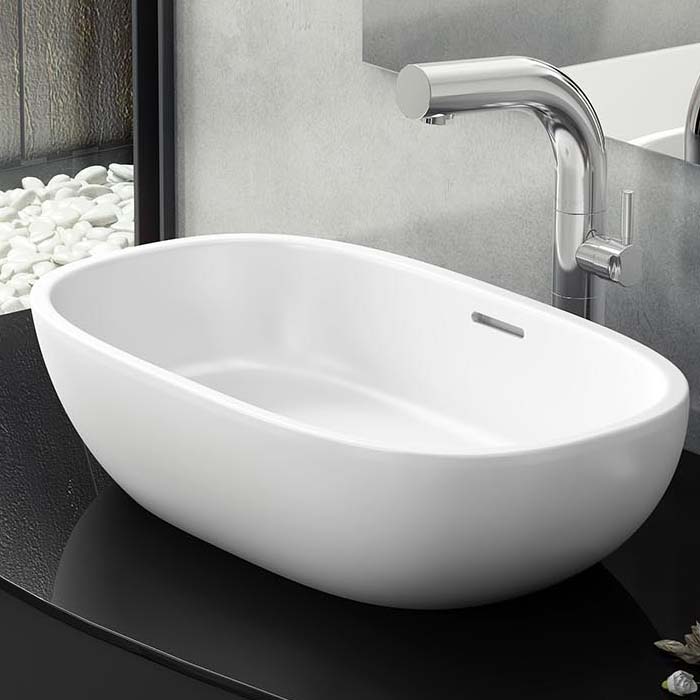 The Barcelona 55 Vessel Basin from British bathroom specialists, Victoria + Albert, is a basin that is elegant and easy on the eye. With its fine Quarrycast materials (a result of finely ground up volcanic limestone) you've got the type of finish that is not only strong but refined. Its comfortable size and subtle curved design make it a great complement to most bathroom environments while being a feature in its own merit at the same time. There's also the freedom to add your own personality to the exterior which is able to be painted or personalised should you wish to do so.
2. Kiub Wall Basin - Hidra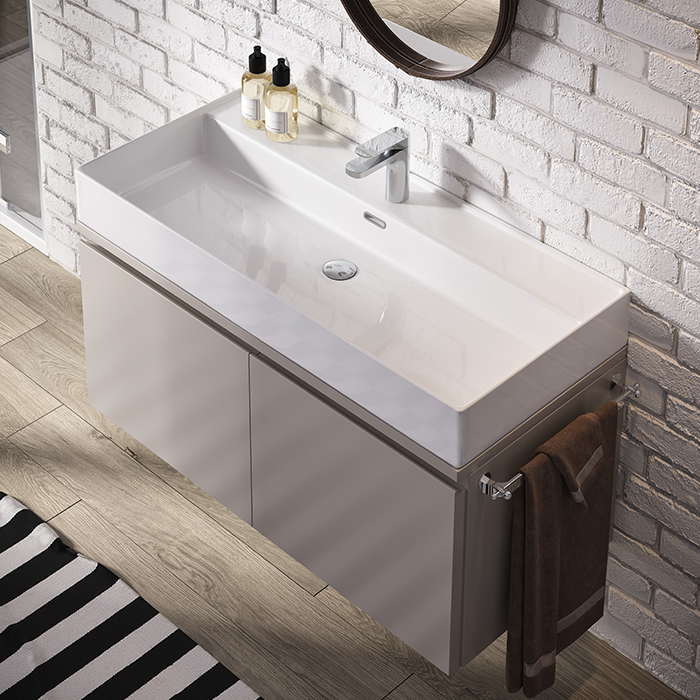 The horizontal span of the Kiub Wall Basin gives off a fantastic relaxing vibe at first glance, the perfect feeling for a bathroom in any household. When in use, this feeling is even more pronounced with the afforded width of the basin, spreading the flow of water so it pools like a gentle stream. Hidra Ceramica is an Italian company that understands these principles working with some of the best interior designers and architects in the business. They also produce a double basin of the same variety but we love the space of the single if you're in a position to share the space or have it for yourself.
3. Penang Vessel Basin - Elementi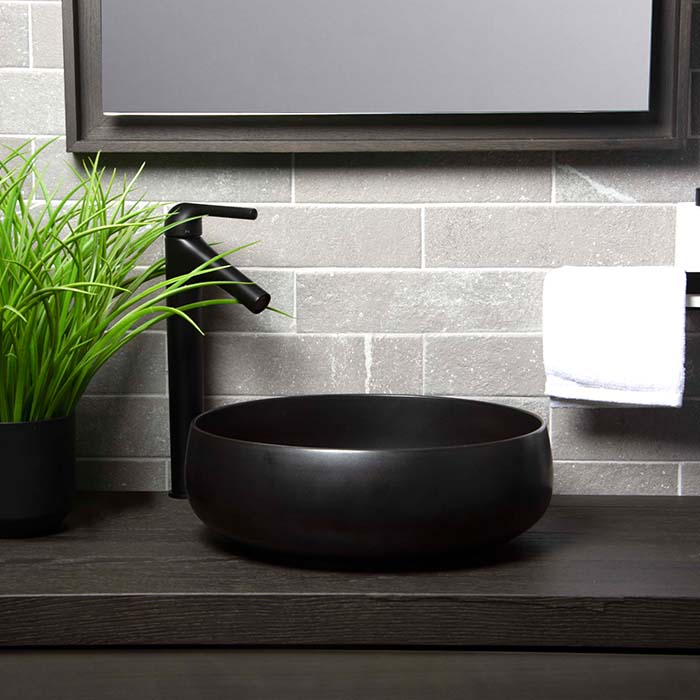 For bathrooms and environments where space is at a premium, the Penang Vessel Basin from Robertson Bathware's Elementi is a great choice. Its earthy and naturalistic look rings true to the Southeast Asian influences reflected in its name making it stand apart from the crowd. Adding to its uniqueness is its material, comprised of a high concentration of fossils giving each basin its own unique shading and texture seen in detail on its surface. Even when side-by-side next to one another, no two Penang Vessel basins are ever the same giving you something unique to call your own.
4. Bare Concrete Square Vessel Basin - Elementi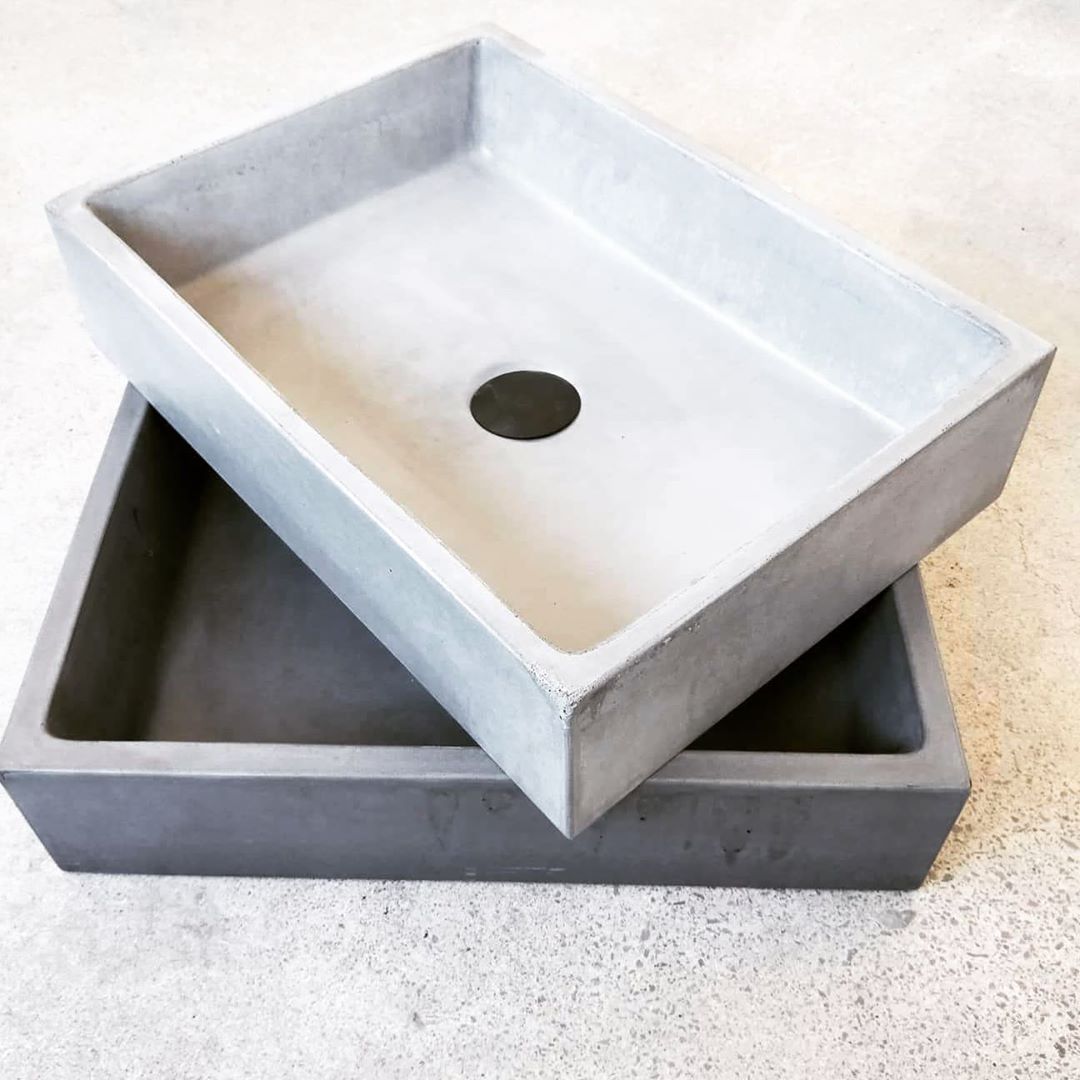 Concrete basins are a relatively new addition to the market and are ones that are quickly gaining in popularity right throughout New Zealand. The Bare Concrete Square Vessel Basin from Elementi is a fantastic example of this with its perpendicular edges that accentuate its base material. The showcase of the textured, raw material on display here is captivating and will immediately draw the eye in any bathroom setting. Each of these concrete basins is carefully handcrafted in production giving it a rare distinctive quality. Natural options like these are truly timeless too giving you long term value in return.
5. Monroe Vessel Basin - Bagno Design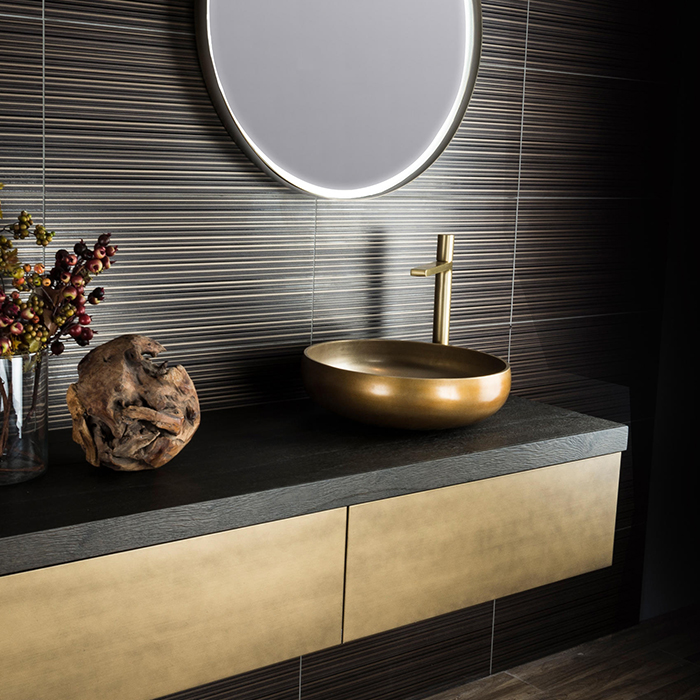 Luxury bathroom design specialists, Bagno Design, excel themselves in almost everything they do and the Monroe Vessel Basin is no exception. It's another example of the excellent use of natural materials, in this case, natural metals, utilised in a way to bring harmony to modern bathroom environments. Its Satin Zanzibar finish works particularly well against dark tiles and walls, popularly seen in bathrooms of the current era. This is a basin whose quality won't be missed by even the casual observer.
6. Cognac Vessel Basin Carrara - Art Ceram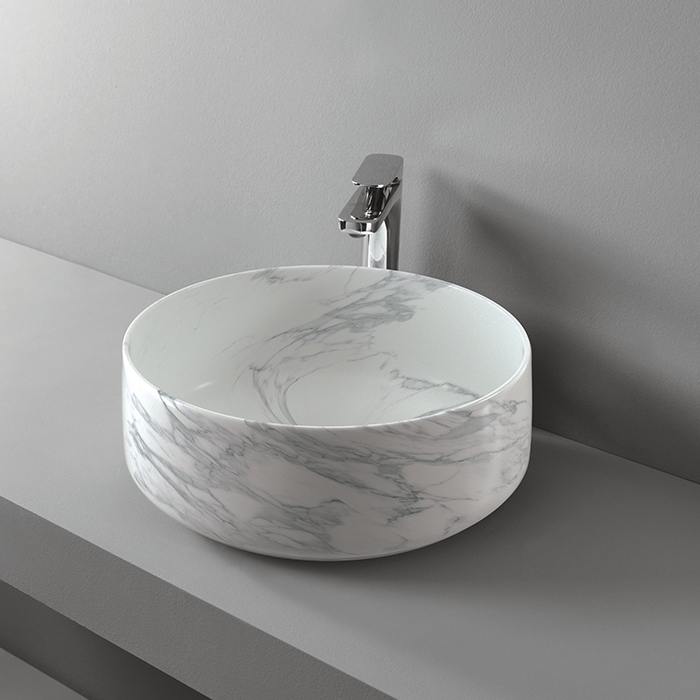 Art Ceram is an Italian company that believe in the innovative and iconic, two adjectives that aptly describe the Cognac Vessel Basin Carrara featured here. Quite simply, it looks and feels like a work of art that almost seems more appropriate on display at a museum than in a household bathroom. Yet that is the true aura you can create when you choose an option such as this. Its modest width but added height give it a definite boldness but also serves a practical end, keeping water within the basin and surrounding areas dry.
7. Cup Freestanding Basin - Art Ceram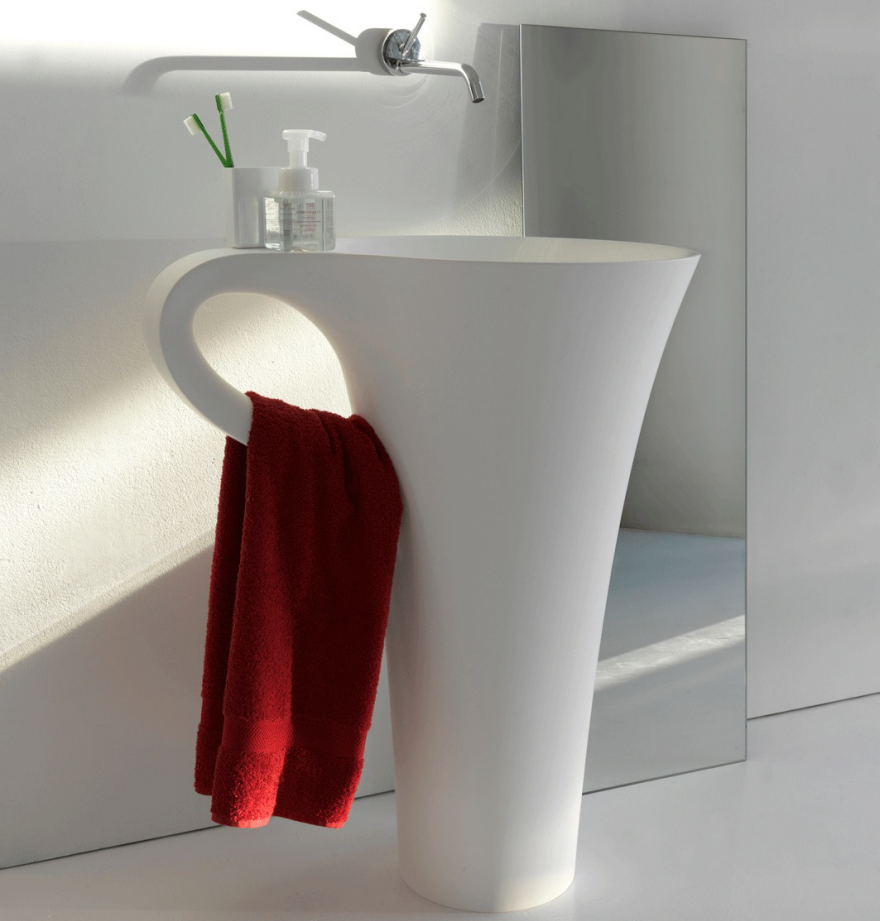 Last but by no means least we feature an altogether different type of basin with the Cup Freestanding Basin by the aforementioned Art Ceram. The look alone makes the eyes pop and the jaw drop, and for obvious reasons, it's also one that'll make coffee lovers smile. An instantaneous focal point, its the type of basin that you design a bathroom around, reversing the traditional roles of the bathroom basin relationship. Its height and sleekness also make it a functional apparatus, especially considering the handle can also be used as a towel rail. It might not be to the tastes of all but it's definitely one that gets everyone talking.
Some fantastic basins to complete your dream bathroom
As you can see there are some amazing basins available to suit a wide range of styles for all. Whether it's a contemporary choice or something more artistic you'll be able to find a basin that's perfect for and your bathroom for many years to come.