Sleek detailing with a Multi Wood furniture finish...
Wednesday 25 May 2016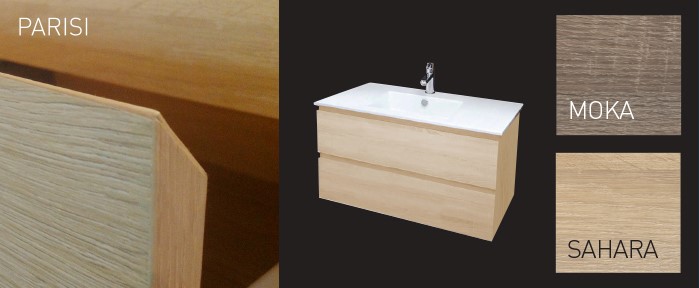 Handles are replaced with angled drawer profiles to achieve sleek detailing expertly finished in a unique and natural Multi Wood. These pieces are designed to suit any modern or traditional bathroom setting.
PARISI's vision has always been to create and curate a harmonious blend of design and quality, as well as a positive contribution to living well.
PARISI's Italian supplier partners are world leaders in design, innovation and manufacturing.