Project Accessories - Now in Brushed Nickel!
Monday 30 January 2017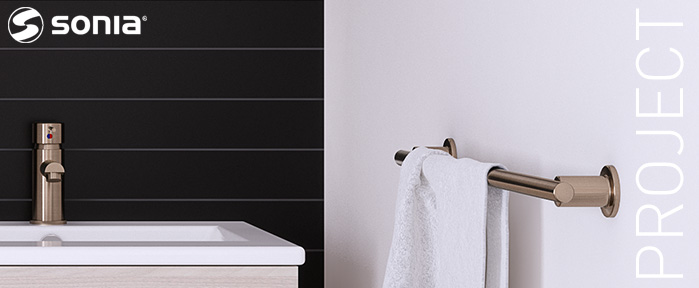 Sonia Project – bathroom accessories with style
Our Sonia Project accessories range just got better! Added to this sleek, minimalist styled accessory range is a new brushed nickel finish to add to the current chrome and black finishes already available.
A little bit about Sonia
Manufactured in Spain, Sonia is one of the world's leading names in bathroom products. Each
Sonia range proudly displays the Latin flair of its heritage. Original. Expressive. Confident. Sonia's design team strive relentlessly to create beautiful, individual objects that are of the highest standard. Their creative passion is matched by an obsessive commitment to quality in construction and materials. From the durability of the fixing points to the flawless finishes. The Project Collection is a homage to this passion and is one of our most popular range of accessories.
Every item in the Project Collection has been designed in a sleek and minimalist style, ensuring it will compliment your new bathroom design.
The Project Collection
You may not think it but the way you accessorise your bathroom can make or break your overall bathroom design. Whilst the big ticket items like the shower, bath, sink and toilet may catch the eye, it's the little details that truly set the best bathroom designs apart. From the subtle yet striking robe hooks to the double toilet holder to the Project towel rail – every little detail of your bathroom design is under constant scrutiny so it's important you get the little details right.
The new brushed nickel range adds a different dimension to the Project Collection, providing a completely different finish. Chrome is a classic look often applied to a bathroom design but the shiny finish can put some people off – it can be trickier to clean than the brushed nickel finish and for some, it just adds too much 'sparkle'. The brushed nickel finish offers a dull, matt finish that looks sleek and presents not only a different look, but also a different feel.
We're pleased to be able to offer the Project Collection from Sonia in three different finishes – we'd love to know what you think so make sure you drop us a comment on our Facebook page.