New Mozzano II & Barcelona II / III Models
Wednesday 23 January 2019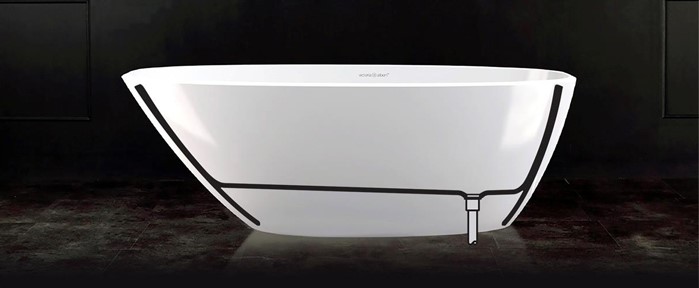 Both the Mozzano II & Barcelona II / III follow the same design aesthetic as their previous models. Unlike the original Mozzano & Barcelona, the Mozzano II & Barcelona II / III both feature a cavity space underneath offering a number of benefits:
Installation: With the cavity under the bath you don't need to make a hole in the floor to accommodate the waste.
Since the bottom of the Barcelona II & III are lifted, the width of the bottom is wider, giving it more space for dual bathing.
Easier to get in and out of with the raised cavity area.
Perfect for children, makes bathing your kids easier with increased internal height.
With a lower depth less water is used, saving you money.
Two sizes of Barcelona
Same visual appeal as previous models but with all the benefits.
View Online: