Mixing it up in the Kitchen
Monday 01 May 2017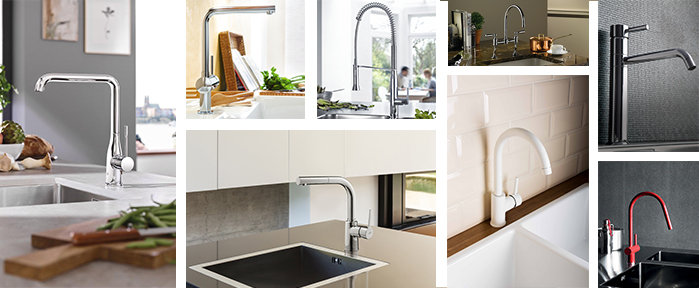 Whilst we may specialise in bathware here at Robertson, we also know a thing or two about kitchens. We have a fantastic range of kitchen mixers that can really bring your kitchen design to life. We know there are a lot of big things to consider when you are planning a new kitchen or upgrade. Ovens, hob tops, work tops, kitchen sinks, cupboards…there's lots to think about and kitchen taps are not always at the top of the list but that doesn't mean they should be an afterthought.
Kitchen Tap Styles
Our kitchen tap range comes in a wide variety of styles. Whether you are focusing on design or function, we have a huge selection of kitchen mixers to choose from. The finish is one of the key elements most people are looking at. It needs to match the style, look and feel of you kitchen sink, your kitchen appliances and to some extent, your kitchen worktops. The majority of our kitchen mixers come in a clean and stylish chrome finish which tends to work well with any kitchen style. Whether you are looking for more of a darker brushed chrome finish or something a bit more 'shiny', we've got you covered.
If you are looking for something more practical, we have some great kitchen taps with pull outs – ideal for spraying off dirty dishes before they go into the dishwasher. Some of our kitchen taps have separate sprays or some have built in pull out sprays depending on the space you have to work with. These are extremely popular with people who tend to rely more on the dishwasher than hand washing dishes and definitely make the job easier.
Choosing the right kitchen tap for your home
To get the best performance from a new kitchen tap, you'll want to choose one which suits the water pressure in your home. If you have a low pressure water system (if you're on tank water for example), a tap designed to operate at this pressure will help to ensure a steady flow of water. On the other hand, if you've got a high water pressure system you'll be able to opt for some innovative features to get your kitchen working harder for you.
There are so many clever new features with kitchen taps – all designed to help busy households save time on everyday tasks. From flexible necks that spray jets of water into difficult to reach crannies or blast dirty dishes to swivel spouts that can be turned out of the way for easier kitchen sink access. Then there are the taps that provide immediate piping hot drinking water for tea and coffee to those that have a built in filter to purify your drinking water straight to the glass. Kitchen taps have really evolved over the past 10 years and rather than just been a practical appliance that runs water into your kitchen sink, they have become an essential part of your kitchen from both a design and practically perspective.
Let's take a look at 5 of the best kitchen taps for 2017:
1. Ideal Standard/American Standard Celia Kitchen Mixer with Pullout Chrome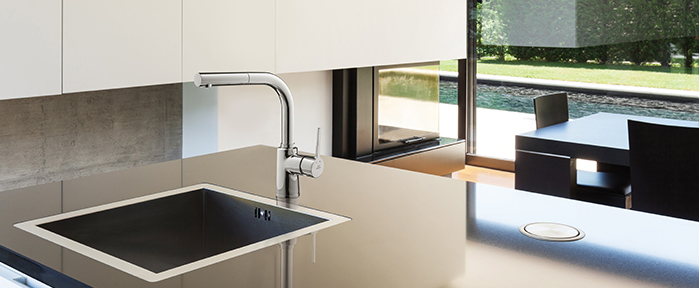 2. Zucchetti.Kos Pan Goose Neck Kitchen Mixer Chrome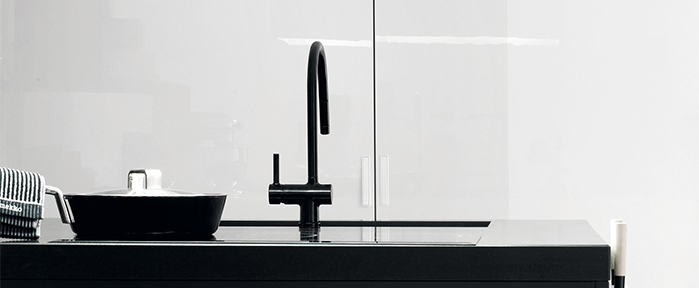 (Available in 4 finishes)
3. Grohe Essence Kitchen Mixer with Pullout Spray Chrome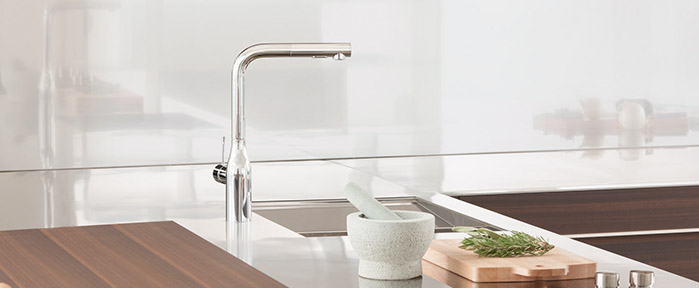 (Available in 2 finishes)
4. Grohe Eurosmart Cast Spout Kitchen Mixer Chrome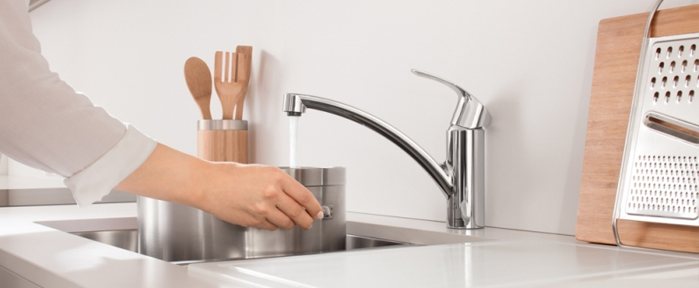 5. Ideal Standard/American Standard Solo Minis Kitchen Mixer with Swivel Spout Chrome