Bath Sizes – how to choose the right one
Thursday 21 September 2017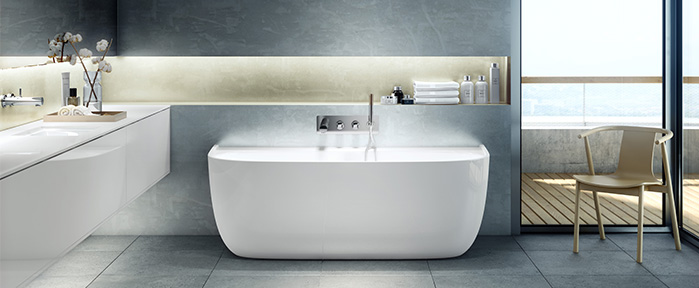 From freestanding baths to drop in baths, picking the right bath for your bathroom design will depend on a number of factors. The first thing to consider is how much room you actually have to play with. It's all well and good falling in love with a beautiful freestanding bath, but if it won't fit in your bathroom, that's the end of that right there. Then there's space for other furniture items in your bathroom. Even those who have a big space to play with can come unstuck if they go too big or even too small.
The first thing to do is measure your space. Find out how much you have to play with and work back from there. We would always recommend doing some solid bathroom planning first. Create a scale drawing of your bathroom (or better still, talk to our Architects and Design team who will be more than happy to help) and work out where everything is going to go. The way the bathroom is already plumbed may also impact on the location and size of the bath you can install.
Freestanding or drop in bath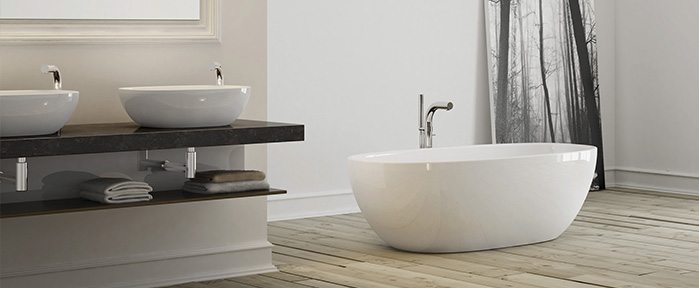 There is something romantic about a freestanding bath. Sitting all alone, in the middle of a huge bathroom. You will have seen them in the movies. Freestanding baths with beautiful quarrycast feet. Sadly, these are not for everyone. Freestanding baths can take up a lot of room in your bathroom and eat into valuable space for other furniture and storage options. When there is room and scope to include one, we definitely encourage it; freestanding baths can form the centrepiece of a stunning bathroom design so do your measurements and see if it's feasible.
A more traditional option is to go for a drop in bath. Typically these will be placed against the wall and can save you space when fitted in neatly with other furnishings. Again, these do vary in length from the standard 1,700 all the way up to 1,800. Those extra 100mm can make a big difference, especially to tall people. Drop in baths are not all rectangular (although this is the most common shape) so you can be a little more creative but your options are less attractive than freestanding baths.
Bath sizes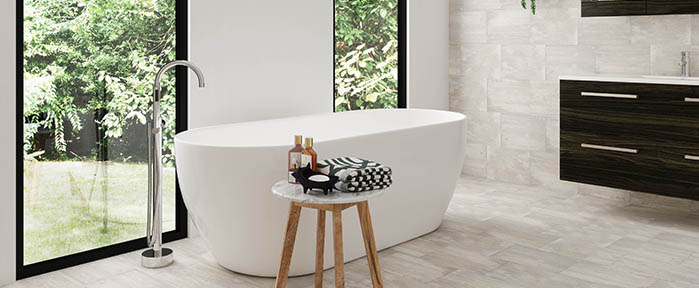 Here at Robertson, we stock a huge range of both freestanding and drop in baths from the leading manufacturers. Our freestanding baths range from 1,495 x 803 x 600 all the way up to 1,900 x 855 x 495 and come in all sort of shapes depending on the design of your bathroom. Freestanding baths can be placed in the middle of a bathroom design for maximum effect but also work well closer to walls as well where you can still use wall taps rather than bath columns.
Drop in baths tend to be more traditional in dimensions and range from the smallest at 1,685 x 750 x 450 up to the biggest at 1,800 x 1,000 x 420.
Summary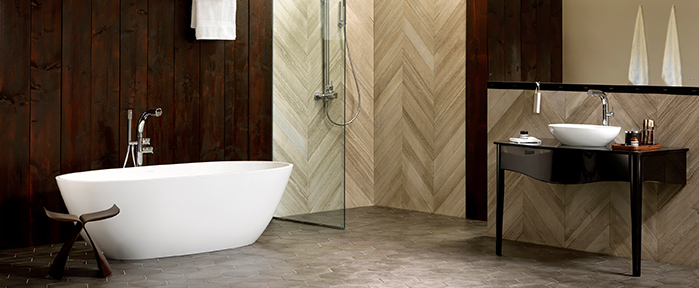 Picking the right sized bath for your bathroom design will depend on the amount of space you have available plus the amount of space you want to dedicate to other furnishing. If you are in a position where size doesn't matter, we would always recommend going for the wow factor of a freestanding bath. For many however, this is not an option but you do have lots of great options no matter what size bath you are looking for.