7 Bathroom Ideas For 2019
Tuesday 22 January 2019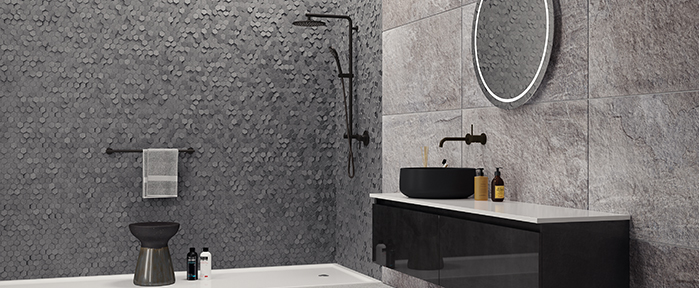 For everyone who made a bathroom makeover a New Year's resolution, we're here to help with 7 great ideas to get you started on your next project. Just knowing where to start can be an intimidating thought but it doesn't have to be! Hopefully, a few of our bathroom design ideas below will give you the inspiration you need to make your dream bathroom a reality!
1. Freestanding Bath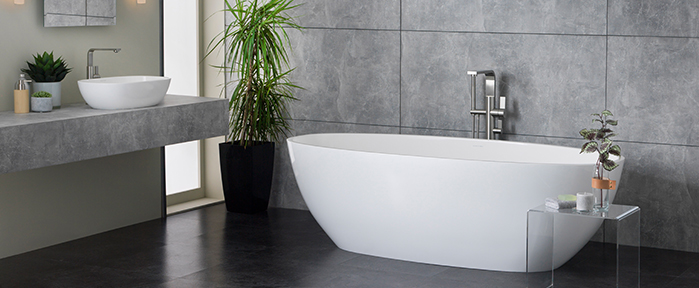 If you're looking to create a real focal point for your bathroom then a great option to ponder is a freestanding bath. Freestanding baths were considered relics of the past not so long ago but they've been making a strong comeback in recent years. There are some great choices to choose from too from the traditional claw foot bath to a more contemporary bathroom tub with curves or one with defined edges that is slightly more conceptual. Whatever your tastes, you'll be able to find something that suits and give yourself the great opportunity to make a real statement in your bathroom.
2. Wall Hung Vanity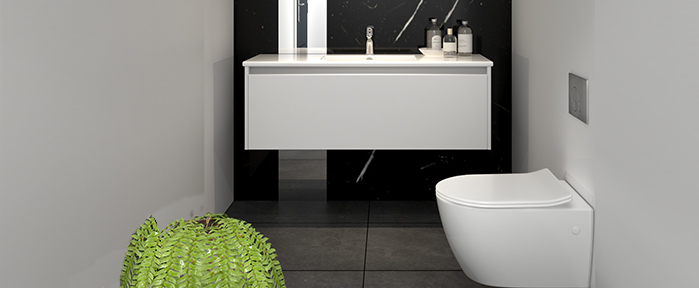 If you're working with a small bathroom, a powder room or a guest bathroom then a wall hung vanity is the way to go. One of the main advantages of a wall hung vanity is, not only does it free up valuable floor space, but you'll find it also creates visual space as well. In a smaller space, this is essential. They are also arguably much easier to clean with no piping/fixtures to wipe/mop around meaning it'll be easier to maintain. Last but not least, most people also find them more aesthetically pleasing, especially with the variety of sleek options available today.
3. Wall Hung Toilets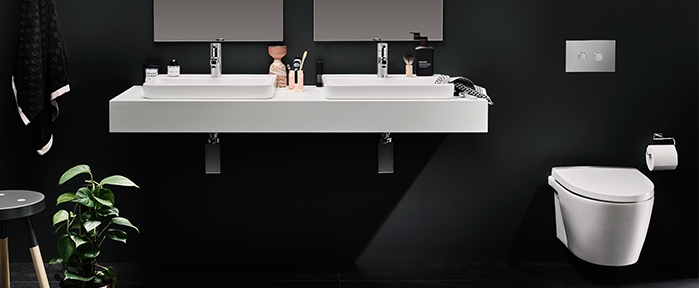 In keeping with the 'wall hung' theme, wall hung toilets are becoming an increasingly popular option for bathrooms in modern households today. People are turning to these for many of the same reasons as the wall hung vanities mentioned above. They are great for small spaces, they increase visual space and are generally considered more visually pleasing. Another useful advantage is that your bathroom specialist will have the flexibility to install it at just the right height for you. This is quite handy if you happen to be especially tall (or small)!
4. Mirrored Cabinets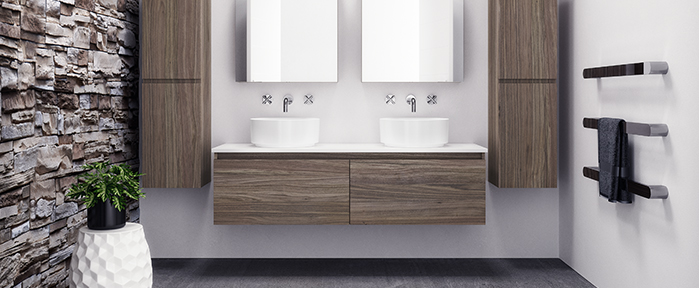 One should never underestimate the importance of cabinets especially in this day and age where more accessories, grooming or otherwise, are available and necessary. No one likes to have these things on show creating a clutter which is where cabinets come in. In a perfect world, you'd have room for a grandiose cabinet to meet your storage needs but space, more often than not, comes at a premium. Mirrored cabinets are a great way to counter-balance this. Not only do they provide a discreet storage solution, but mirrors by nature, create the illusion of more space. A mirror above your vanity is a must anyway so you might as well take advantage of it as a storage space as well.
5. Body Jets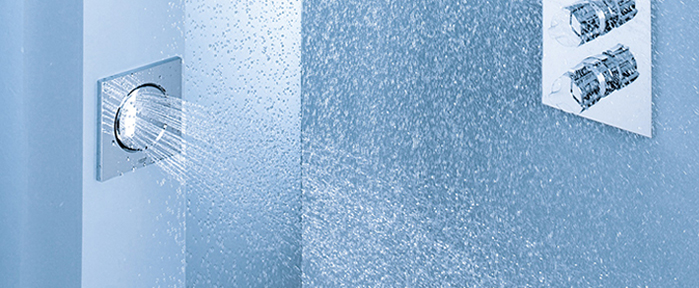 Having a shower can be more than just a body cleaning operation. It can be a body soothing one as well. Let's face it, our lifestyles are getting more hectic and stressful and anything at the start and end of a day that can relieve some of that pressure is a thing to be celebrated. That's exactly what body jets in your shower can achieve. After a few minutes in a shower with body jets, you'll find your muscles relaxed and tension relieved. It's deeply therapeutic and creates a spa experience in your very own home. It will become your best bathroom feature and maybe even your best house feature too!
6. Light Dimmers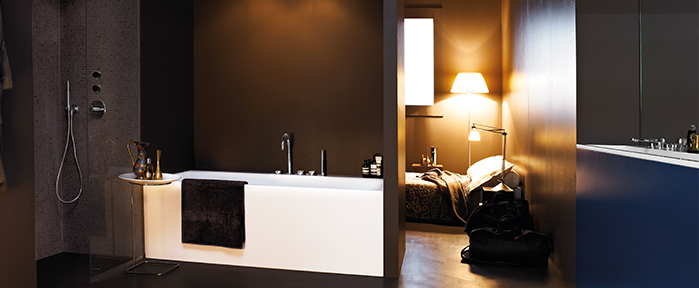 Lighting is an important factor to consider in the design of any new bathroom. Even if you're fortunate enough to have a bathroom that encourages natural light during the day, when the sun goes down, lighting fixtures will be what you rely on. There's a lot to consider like colour temperature, layering of light, health and safety etc that can't be covered in the few lines we have. One idea we like, which more and more people are adopting, is the use of light dimmers in bathrooms. This is great for being able to adjust for mood and ambience of your bathroom. This again links back to the idea of relaxation and wellbeing. If you're looking to soak yourself in your freestanding bath after a long day, then a dimmed light is more than welcomed.
7. Tiles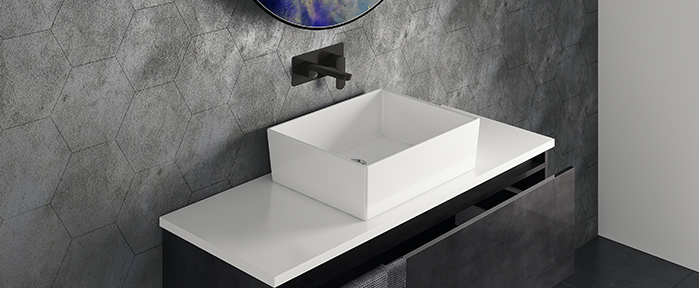 Tiles are sometimes seen as a bit of a luxury choice from a bygone era but when you add up all the benefits they offer, they certainly make a strong case. The benefits include their easiness to clean, stain/odour resistant, moisture resistant, mould resistant, durability, a product of natural ingredients etc (the list goes on). They also come in endless designs from subway tiles, pure black, ultra white, black and white checkered, wooden looks and more. If you have an expressive streak, you could even commission a unique beautiful mosaic as a real stand-out feature. Whether you're thinking about wall tiles or floor tiles, they are definitely an appropriate and applicable choice.
Bathroom design ideas that will last!
We hope you've enjoyed our bathroom design ideas for 2019 as much as we've enjoyed sharing them. We think they're great ones to include and hope that it leads to even greater ideas of your own!