7 bathroom basins to change your bathroom this year
Friday 26 May 2017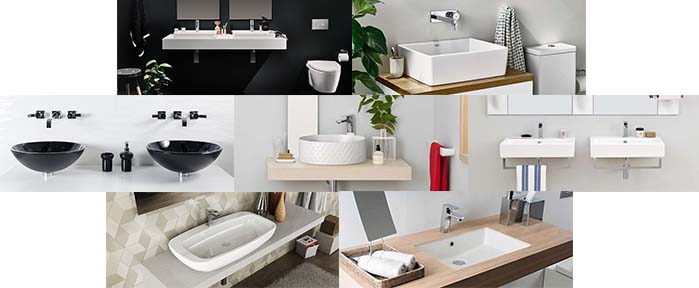 If you want to freshen up your bathroom this winter and bring a bit of warmth to the look and feel, then upgrading your bathroom sink and taps is one of the easiest ways. Your bathroom sink is often one of the smallest and easiest items to replace; it's not bulky like a bath, it's not tricky to plumb in like a toilet and it's not a shower cubicle! It's important to match your new sink to your existing bathroom furniture of course but we wanted to give you some inspiration if you are planning a winter makeover in your bathroom.
Here are our favourite seven sinks to bring a bit of warmth to your bathroom:
Artceram Rombo Vessel Bathroom Basin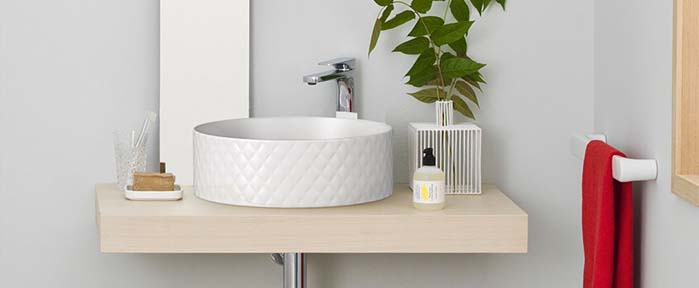 Inspired by textures from around the world, this striking Rombo bathroom sink is a guaranteed way to freshen up your bathroom, adding a 'wow' factor.
Artceram Block Wall/Vessel Bathroom Basin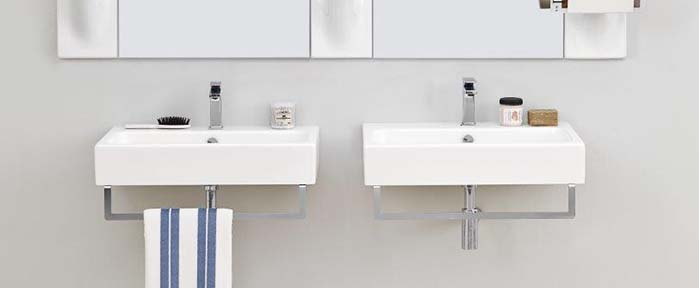 Designed and manufactured in Italy, this is another beautiful design from Artceram. The Block wall or vessel bathroom sink is simple yet elegant with a central tap and spout position.
American Standard Thin Touch Vessel Bathroom Basin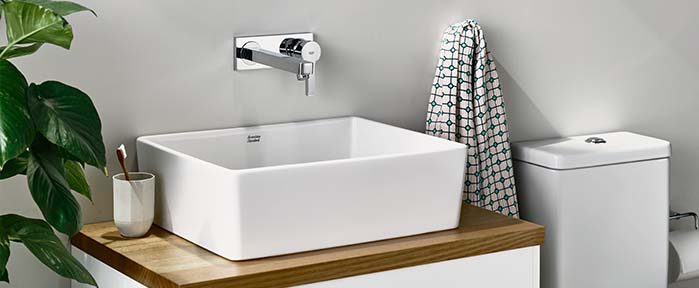 American Standard has created a new Thin Rim basin collection that exudes luxury without compromising on functionality with elegant fine edges. The Thin Rim on these basins are becoming a sought-after look that gives a super modern yet absolute timeless finish.
Elementi Cube Rectangle Undermount Bathroom Basin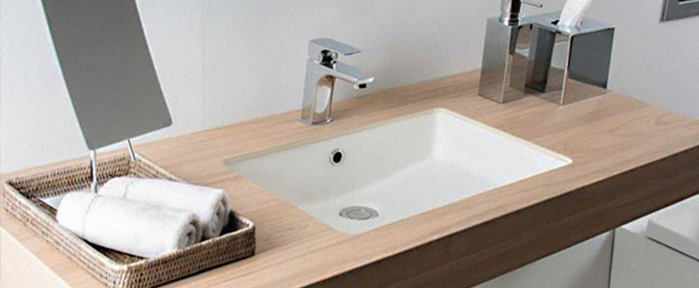 If you are really looking to freshen up your bathroom design, this stylish undermount bathroom sink from Elementi is a great way of creating a completely different look in your bathroom. Stylish, contemporary and hand finished, this bathroom sink is a stand out.
Bagno Design Montecristo Vessel Bathroom Basin – Black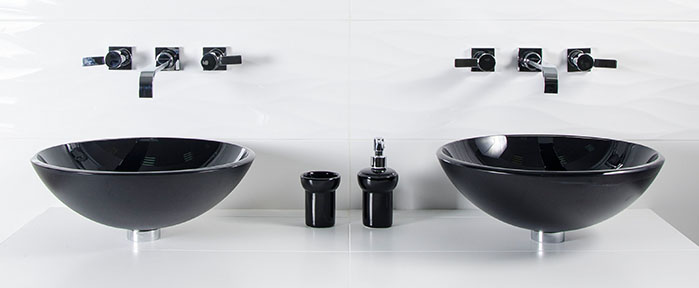 This might not be for everyone but if you are looking for something completely different in your bathroom design, try this striking black vessel bathroom sink from Bagno Design. For a really striking design, try fitting two side by side for a 'his and hers' look.
Hidra Dial Symmetrical Wall/Vessel Bathroom Basin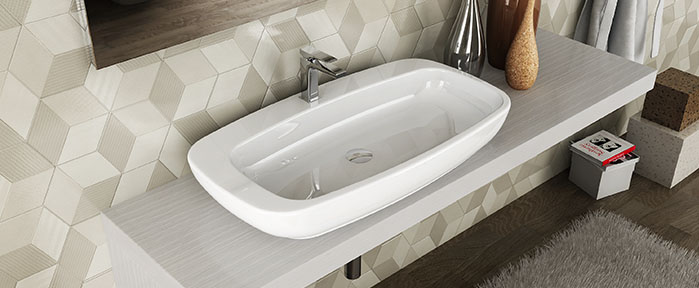 The cold brittle bathroom is washed away, leaving behind the round organic design of the Dial range ripe with possibility. This stunning Dial Symmetrical wall or vessel bathroom sink features a design that is simple and elegant and finds the right balance between a circle and a square.
American Standard Acacia E Semi Inset Bathroom Basin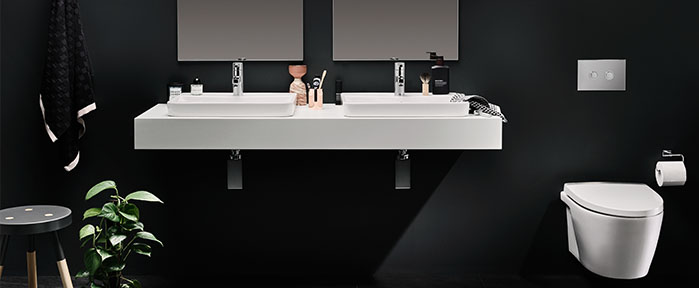 Our final recommendation is this semi inset bathroom sink from American Standard. Another simple design which brings a lot of elegance to your bathroom design. The semi inset style of this bathroom sink really creates a striking finish to your bathroom design.
So there you have it, our top 7 bathroom sinks to brighten up your bathroom design this winter and breathe in some freshness. If none of these meets your needs, make sure you check out our full range of bathroom sinks and if you would like to get some ideas and inspiration about how a new bathroom sink can work within your current bathroom design, chat to one of our Architects and Design team who will be more than happy to give you advice.