6 tips for choosing the perfect shower for your bathroom
Friday 21 June 2019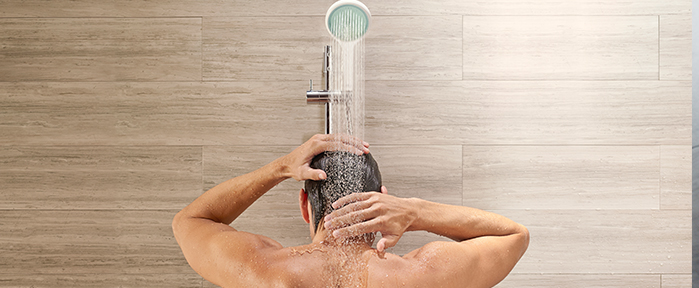 Is there anything in this world more satisfying than a good shower?
It's hard to think of one in all honesty and that really isn't the question at hand. The real question is how do you create the perfect shower for your home that you can enjoy every day.
We decided we'd help you out with this lofty ambition by highlighting a few tips to bear in mind before getting your dream project started.
1. Size matters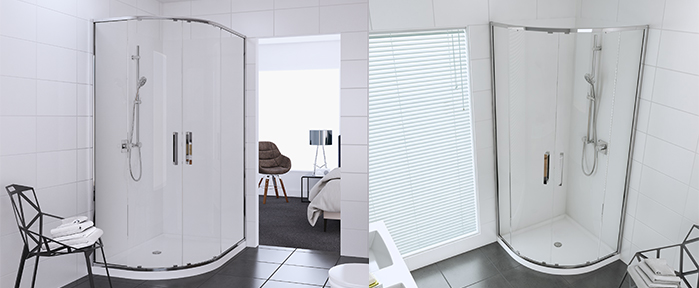 The first one is a bit of a gimmie but you'd be surprised how often it's overlooked before (in some cases) it's too late. The type of dwelling and the space that is available will greatly influence the type of shower options you'll have to choose from. If you're living in an apartment, for instance, space will be at a premium so a Curved shower enclosure could be the ideal choice for a small corner of your bathroom. If you're also looking to accommodate a bathtub then a shower bath combo will be a good option. If you're at the other end of the scale, living in a family home in the suburbs then you've got a lot more freedom and the world of stylish walk-in showers come into play.
2. So does style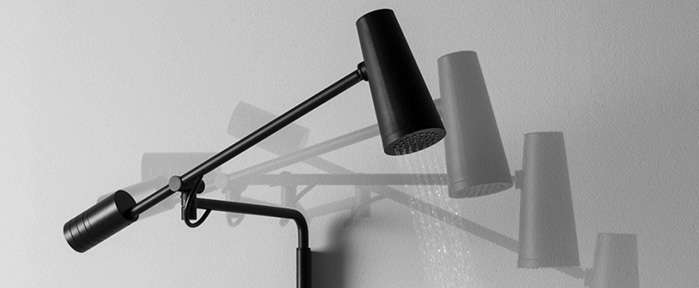 Speaking of style, it's important to remember that a shower isn't just a functional apparatus in this day and age. The look of your shower is just as important and there is much to think about with respect to this. A big part of this is the appearance and finish of your shower heads, valves and taps/mixers. There's a huge range of choices to choose from those with a traditional look to those that are a little more expressive and modern. This is the same when it comes to the types of finishes with the more traditional being stainless steel/chrome options to the more modern matte black and finally the edgy brass, copper and gold finishes. If you're a little overwhelmed and uncertain about the choices we always suggest you go for a traditional look that has stood the test of time.
3. Friends and Family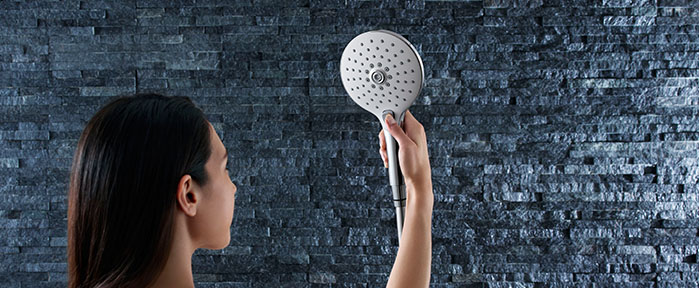 Heading back to more practical considerations it's important to think about just who will be using the shower in question. As much as it's great to create the perfect shower for yourself, if other family members, for example, will be using it as well, you'll want to make sure it's perfect for everyone. Flexibility to adjust the height to cater for the small and tall can be achieved by choosing a slide shower, a popular choice for the family home. A slide shower also means you'll have the use of a hand-held shower head which again just adds to its versatility. These generally make it easier for people to wash themselves, for adults to wash their kids and even their pets if the pets are lucky enough to be allowed near your perfect shower.
4. Taps or mixers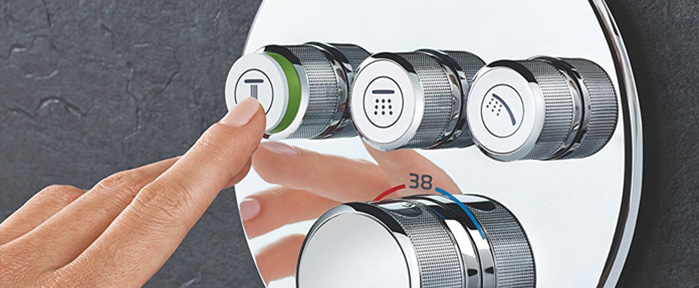 Another practical and important aspect of a shower is the apparatus that makes the magic happen - the taps and mixers. Mixers, which operate from a single lever, have been a great addition to the modern bathroom for decades. They are intuitive and easy to use for family members of all ages. If you live alone you can find what position delivers your perfect temperature and just leave it on that. That being said, there's something about the classic look of the traditional taps that just draws the eye. If you live in a period home, the style of these can be even more appealing. On top of that, there are many traditional models these days that come with modern features like sensors, thermostatic valves etc. If you want something completely futuristic then there are some great options available that include Smart Technology where you can program your perfect shower and have it started by the touch of a button!
5. Shower heads are key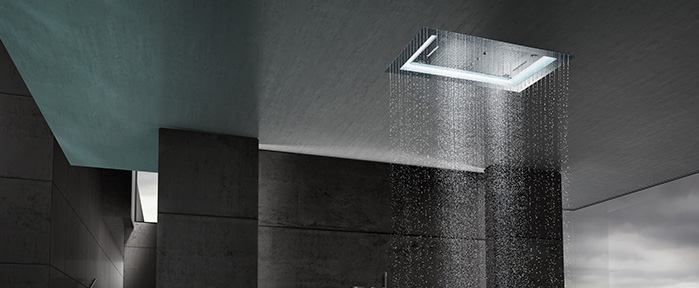 We've touched on them briefly but shower heads are possibly the most important influence for a good or bad shower experience and are worth elaborating on. In the old days, you only had a choice of different styles of wall-mounted shower roses but now you have rainfall showers, shower wands, body jets and sometimes a mix of all of the above! If you're on a budget, the traditional shower rose is going to be the most cost-effective solution in terms of pricing and installation costs. However, if you can stretch a little further, a rainfall shower offers a full body shower experience (instead of acute angle) which appeals to a lot of people and will add good value to your property. If you want to go top of the line and experience a full body massage therapy every time you shower, then body jets are where it's at and will make your bathroom a popular place to shower for all.
6. Think about the planet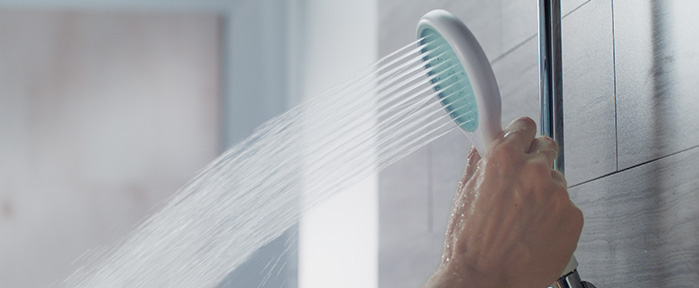 The last point we're going to touch on is one that serves the greater good and the planet Earth we call home. Now, more than ever it's important to be eco-friendly where we can and with shower choice, this is no different. The best way of doing this is by looking at showers that are water efficient. In New Zealand, we have the WELS (Water Efficiency Labelling Scheme) system that informs us how good a product is in this respect. The scale works from 0 - 6 stars (though for shower heads the maximum is 3). If your home has naturally low water pressure then you might not be able to go with something as water efficient but your plumbing specialist can advise you on this. That being said, there are innovative options that are designed to boost pressure and save water at the same time making it a win-win solution!
The perfect shower is that much closer!
We hope you've enjoyed our tips and learned a few things that'll help you get the shower you've always dreamed of. If you have any other questions of your own, don't hesitate to get in touch as we're always happy to chat about good showers!