6 Freestanding Baths For The Spring Season
Sunday 20 September 2020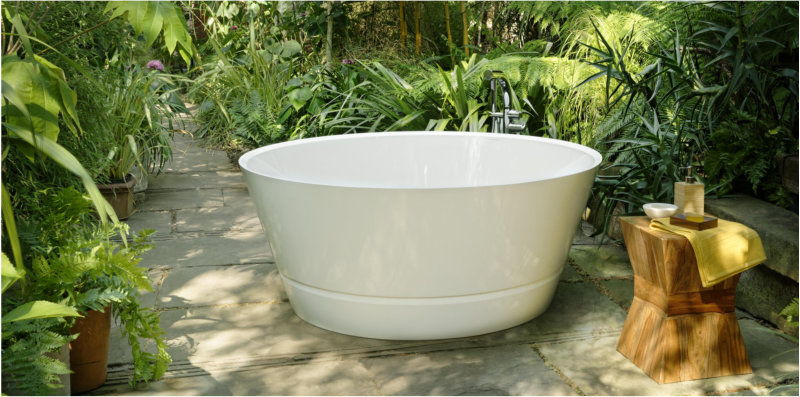 If you're looking for a fresh start to Spring there's nothing better than being able to relax in a brand new freestanding bath in your own home. Whether it's for a peaceful start to the day or a way to forget about all your worries at the end of it - a great bath can absolutely do you a world of wonders.
We know a thing or two about fantastic baths so decided to put together a list of 6 of the best freestanding baths to put on your shortlist for a refreshing start to the new season.
1. Bella Acrylic Freestanding Bath - Elementi
First on our list is the Bella Acrylic Freestanding Bath from Robertson Bathware's own brand, Elementi. It's the type of bath that captures a feeling of simplistic elegance so very well. Its silky lines and angular bow are traits that give it these qualities, and its availability in two sizes (1,500mm & 1,700mm) means it's an excellent option for both small and larger sized bathrooms. Made from quality raw materials imported directly from DuPont USA, it's a solid choice to get us underway.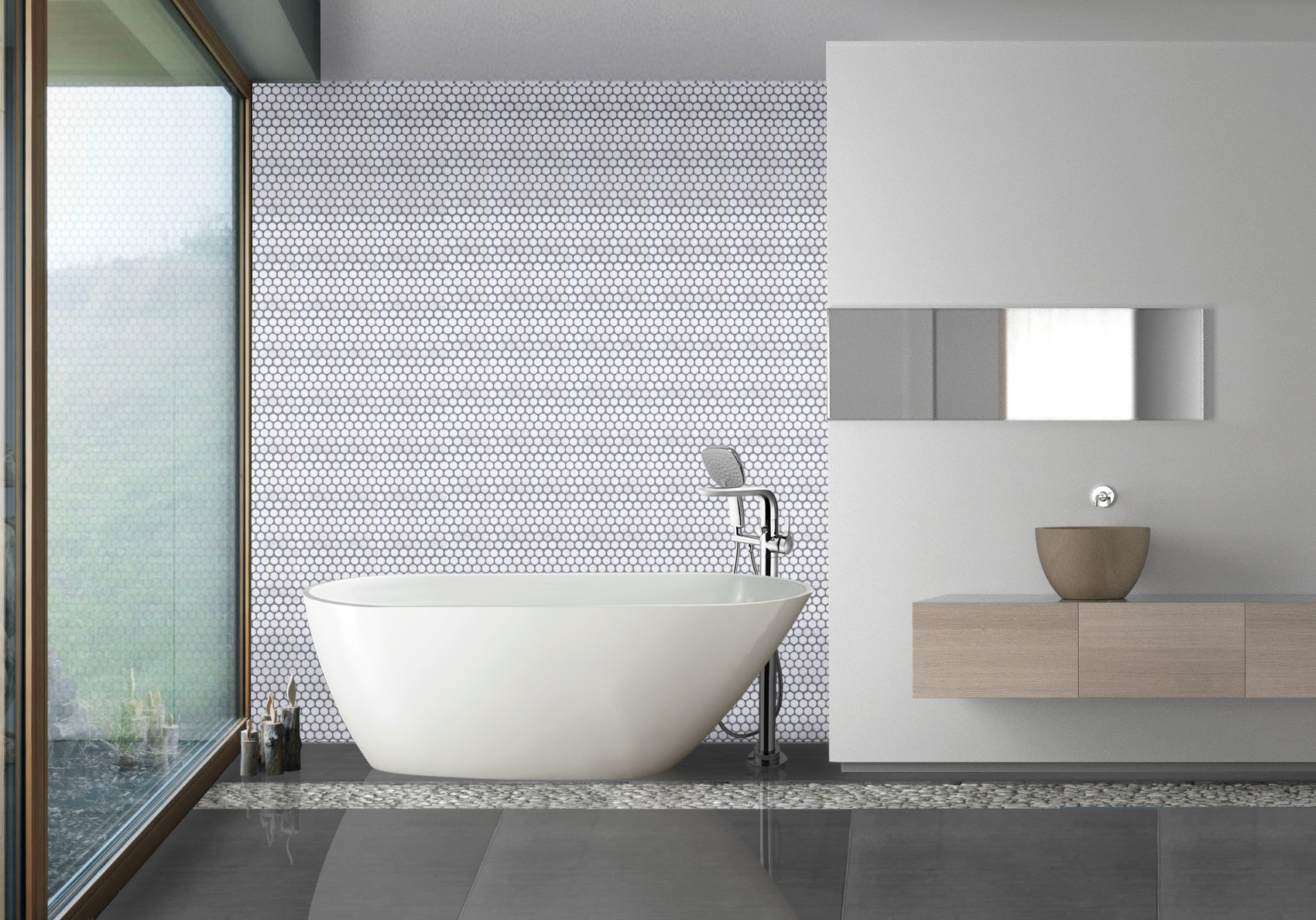 2. Marzo Acrylic Freestanding Bath - Elementi
Next on our list is the Marzo Acrylic Freestanding Bath, also from Elementi. The Marzo Acrylic is similar to the Bella Acrylic with respect to its silky lines but its symmetrical design is suited to those that prefer the balanced aesthetic. The angles on the Marzo are less acute than some others on the market and are comparatively gentle on the eye as a result. It's a versatile design to this effect that works in any number of different bathroom environments and, like the Bella Acrylic, is made from quality raw materials imported from DuPont USA.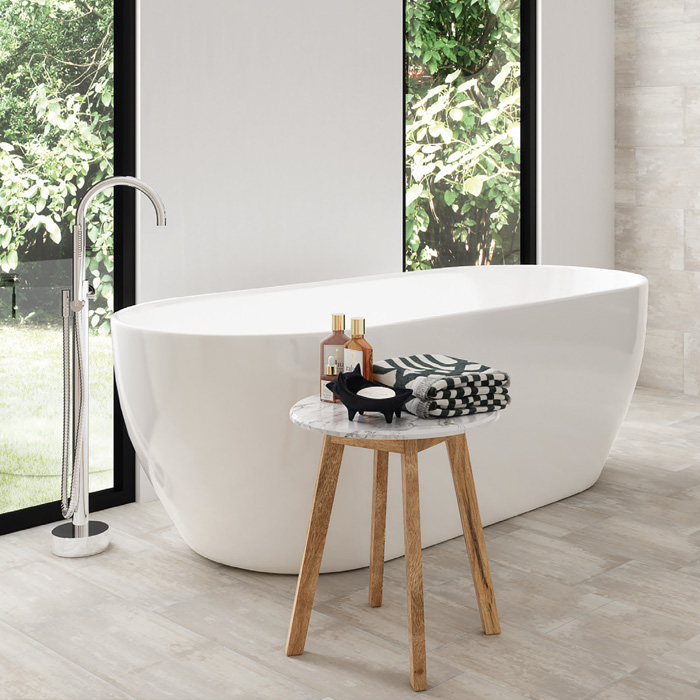 3. Warndon Freestanding Bath - Victoria + Albert
Bathware specialists, Victoria + Albert, feature frequently on this list with a great reputation for luxury bathroom products, including an amazing range of beautiful freestanding baths. The Warndon Freestanding Bath is no exception with some exquisite features that define it. The most notable is the classically designed ribbed rim, influenced by classic stonework, emanating an authentic sense of history. As a British Company, history is undoubtedly important to Victoria + Albert and the Warndon's design gracefully embraces this. Made from Victoria + Albert's Quarrycast material of volcanic limestone, it comes with a 25 year guarantee.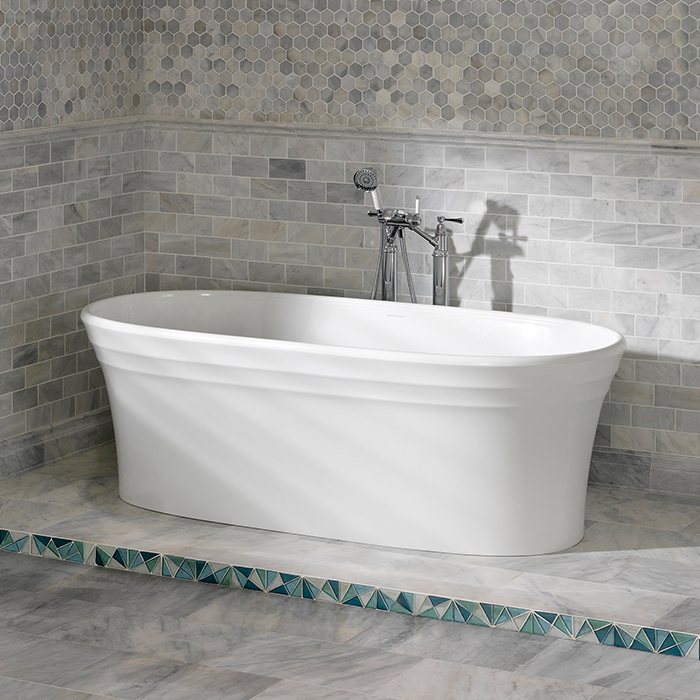 4. Barcelona III Freestanding Bath - Victoria + Albert
The Barcelona III Freestanding Bath is another Victoria + Albert classic that has an incredible sleekness that few are able to successfully accomplish. With a depth of 434mm and ergonomic backrests, it's a freestanding bath that you can really soak and submerge yourself into. Practical elements have also not been missed with the Barcelona III with its under bath cavity eliminating the need to drill holes in your flooring for waste. Clever, curvaceous and calming is a very appropriate way to summarise this fantastic choice for any modern bathroom.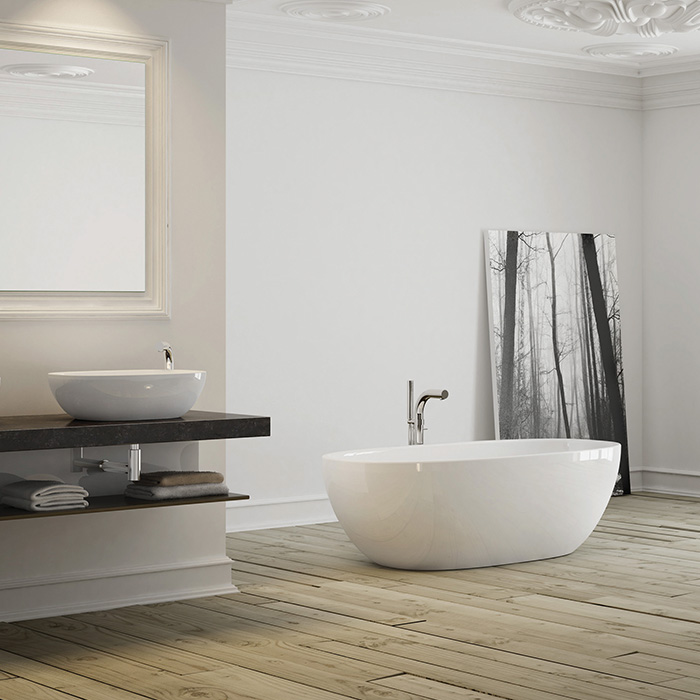 5. Morphing Freestanding Bath - Zucchetti.Kos
One can't create a shortlist like this without mentioning the Italian bathroom innovators at Zucchetti.Kos. Their award-winning Morphing Freestanding Bath is an excellent example to highlight for those who are simply after the best of the best. Resting on four legs, the Morphing Freestanding Bath effortlessly negotiates the styling that encompasses both traditional and contemporary characteristics. No expense has been spared in conceiving this freestanding bath which can be seen right throughout. Made from Cristalplant, the material is nothing short of a marvel with its non-deformable qualities and ability to resist the wears of time. It's also incredibly soft to touch, one of the most important elements of any luxurious bath experience.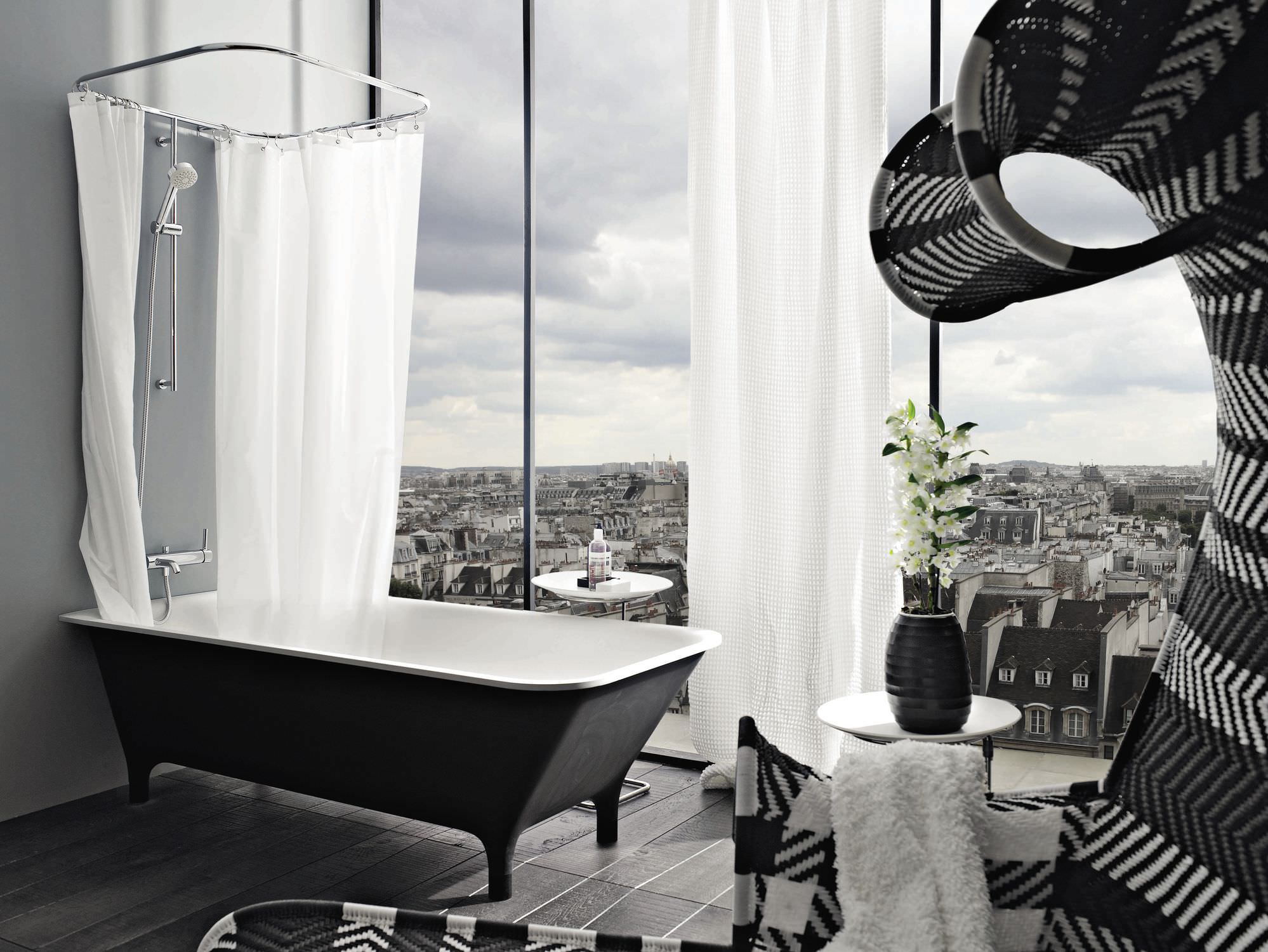 6. Taizu Freestanding Bath - Victoria + Albert
Our final entry on this esteemed list is the recently released Taizu Freestanding Bath from Victoria + Albert. This is a very special freestanding bath for those with indulgent dreams that only the perfect bathing experience can deliver. Designed by the acclaimed Hong Kong designer, Steven Leung, the circular shape of the Taizu gives this bath a quality more akin to an opulent spa. The added touches of the sculpted base and the chamfered edge gives it a uniqueness befitting the very best bath designs. With direct influences from the Song Dynasty in China, relaxing in this bath will make you feel like you're a world away. A fantastic focal point to refresh or design an entire bathroom around.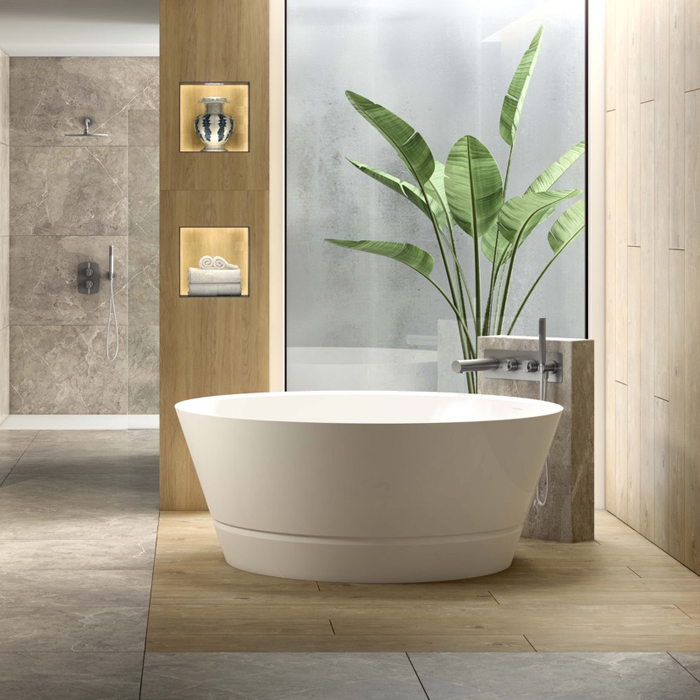 Some fantastic freestanding baths to kickstart your Spring
As you can see, there are some beautiful freestanding baths to consider that will put you on a relaxing path for Spring and continue on for many years to come. There are few places in the household where you can find true tranquillity and a freestanding bath in your master bathroom will go a long way to ensure you find it there.