5 bathroom sinks that will add some style to your bathroom in 2018
Thursday 01 March 2018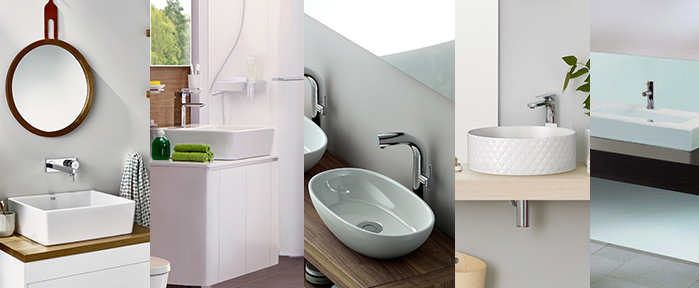 From cleaning your teeth to washing your face to rinsing your hands, the bathroom sink is an integral part of your day to day life. And whilst it may be a very functional bathroom furnishing, there's no reason it can't also be one of the most stylish.
After all, it's not just you that uses the bathroom sink at home. Every time you welcome visitors to your house, whether it's family or maybe friends for a get together, chances are that they are going to use the bathroom and need to use the bathroom sink to wash their hands. A stylish bathroom sink can really stand out and grab the attention.
We've picked out 5 of our favourite bathroom sinks that are both practical and stylish which are perfect for your bathroom in 2018.
1. American Standard Acacia E Wall Hung Basin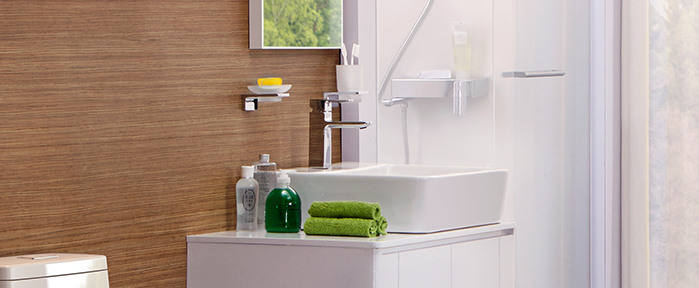 Inspired by form and simplicity, American Standard's Acacia Evolution design exhibits soft, thin edges. It's a simple yet elegant wall hung bathroom sink that works well in a wide range of bathroom designs.
2. Victoria + Albert Barcelona Vessel Basin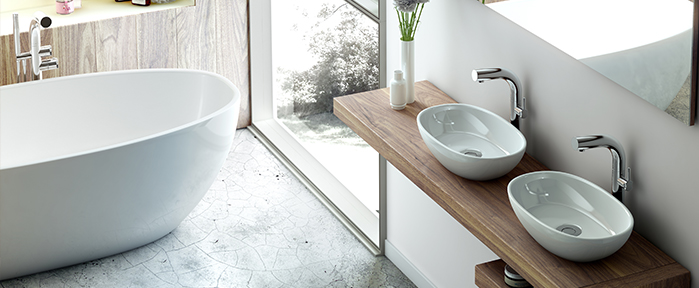 The Barcelona bathroom sink from Victoria + Albert is deep and curvaceous. This stylish vessel basin is great as a stand-alone bathroom sink or can be pieced with a second sink to create the 'his and hers' look as seen in our image.
3. American Standard Thin Touch Vessel Basin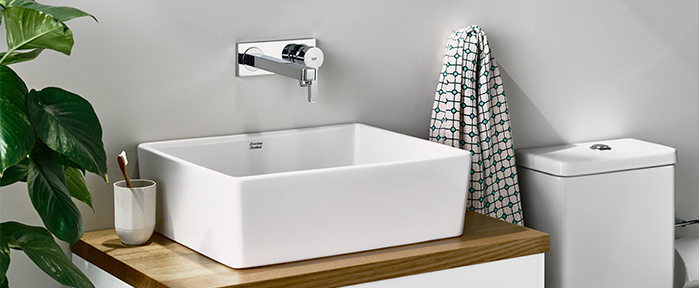 American Standard has created a new Thin Rim basin collection that exudes luxury without compromising on functionality with elegant fine edges. The Thin Rim on these bathroom sinks are becoming a sought-after look that gives a super modern yet absolute timeless finish.
4. ArtCeram Rombo Vessel Basin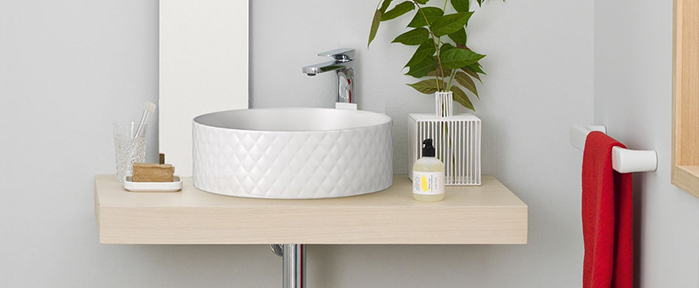 The ceramic surfaces of ArtCeram's Rombo bathroom basin are inspired by the textiles world. This is a bathroom sink which really exudes style but is also super practical. Made in Italy, this sink comes with a 5 year guarantee and is perfectly matched with one of our elegant freestanding taps.
5. Elementi Quadra Neu Wall Basin
Geometric shapes, squared minimalist, soft and wrapping lines; Elementi's Quadra Neu bathroom sink will not only meet but exceed your requirements for a modern bathroom. Hand finished in Vitreous China, this stunning bathroom sink will be a feature fixture in any bathroom.
This is just a small selection of the huge range of bathroom sinks we have here at Robertson Bathware. From wall mounted sinks to vessel basins to vanity sinks, we've got a huge range to suit all bathroom styles and layouts.
View our full collection of bathroom sinks and come and speak to the bathroom specialists if you would like to inject some style into your bathroom design in 2018.