Sensor mixers – they're the future!
Friday 17 November 2017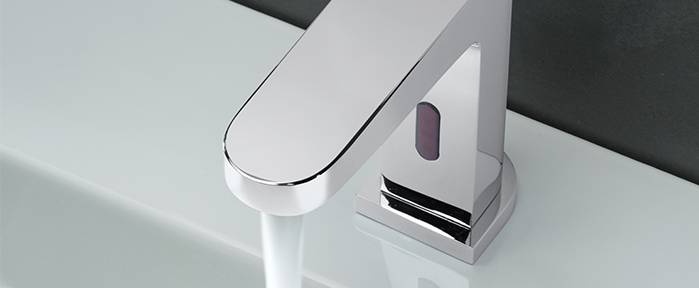 Sensor mixer benefits
As well as looking pretty cool, sensor mixer actually bring with them a whole lot of benefits. These include:
Wastes less water – estimated water conservation of up to 70%
Hygienic solution – no need to turn on taps; just wave your hands and wash and go
Space savers – great for small bathrooms where taps are difficult to install
Cleaner bathroom – no more splashes from taps as the flow rate is pre-set
Reduced energy bill – pre-set the temperature to control energy wastage
Easy to use – great for kids who may struggle to turn tight taps or elderly people with dexterity limitations
As people make more considerations towards the environment and reducing waste, sensor mixers are environmentally friendly, using less water and energy than standard tap and mixer sets.
Our top 5 sensor mixers
OK, so there are some great benefits to installing sensor mixers but how do they actually look? A lot of people base their decisions when designing a new bathroom or replacing worn out mixers on aesthetics. How will the mixer look in the bathroom? Well, great news for you is that not only are sensor mixers great for the environment, they also look great too.
Without the need for cumbersome taps, designers have been able to get very creative with their sensor mixer designs, creating smooth lines and elegant finishes.
Here are five of our favourite sensor mixers:
1. Vado I-Tech Zoo infra-red basin mixer with temperature control

2. Grohe Eurosmart Cosmo infra-red basin mixer

3. Vado I-Tech Zoo infra-red wall mounted basin mixer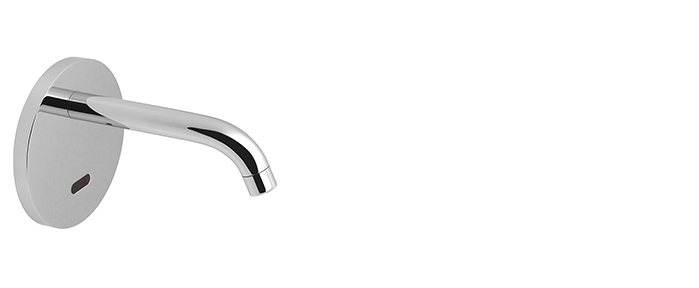 4. Vado I-Tech Notion infra-red wall mounted basin mixer
5. Vado I-Tech Deck Mounted infra-red spout mixer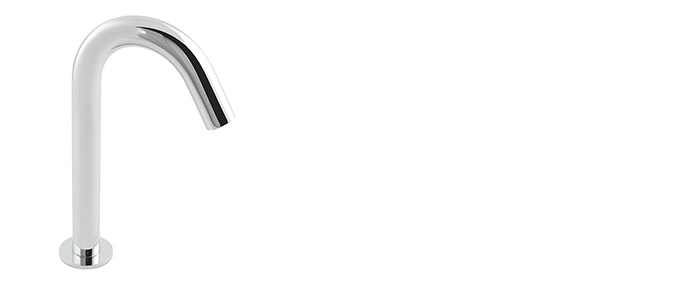 Shop for sensor mixers at Robertson
As you can see, our sensor mixers come in a range of shapes and sizes. The Vado I-Tech series is one of the leading lights in the area of infra-red mixers bringing fantastic design and practicality back into the home. With its infra-red detector, there's no longer a need for tap handles, paving the way for some of the most varied and wonderful tap designs within the collection as you can see above.
You can check out our full range of bathroom sensor mixers on our website.