How Can I get a better shower with Multi Pressure?
Sunday 01 March 2015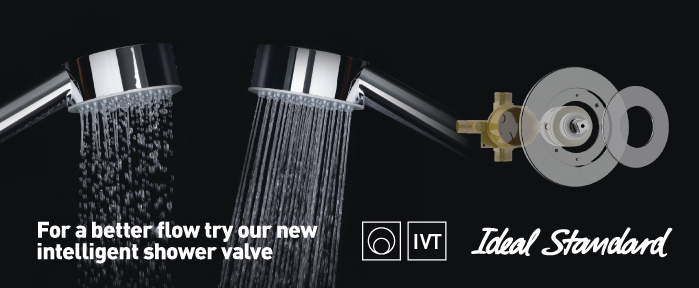 There has always been a problem in New Zealand with low water pressure and poor shower flow.
While modern tapware looks flash, it has not helped the flow issue with most tapware designed for a mains pressure water flow, meaning that you need to go through the expensive exercise of replacing your hot water cylinder and pipework throughout the house.
So rather than take out a second mortgage, we thought it was time to keep it simple and sort out the shower by designing from scratch an IVT Shower Valve in the mixer that makes the most of all your water flow, instead of
restricting it. Simple really.
Features:
• Simple fit one piece valve to fit a 75mm wall cavity
• Increased mixing capacity with 45mm multiport cartridge
• Precise flow adjustment and can be fully isolated
• Integrated mounting plate, exposed fixing points for easy installation
• Easy access & maintenance with removable faceplate ring
Available as part of the following collections:
Elliptic
Crisscross
Rotunda