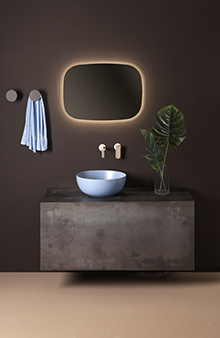 Italian Innovation
Ceramica Flaminia has been producing ceramic sanitary ware for 70 years. With the collaboration of some of the most prestigious international designers, Flaminia designs and works on the innovation of the bathroom environment, creating items of the highest quality.
All phases of product development – from prototyping to production – are carried out within the company, starting from modeling, in which the design idea is brought to life, which is carried out manually, in close contact with the designers, with the typical care of the artisan workshop.
Efficiency, quality, research, innovation make the Flaminia brand one of the most prestigious witnesses of "Italian know-how", recognized and respected all over the world.