We're Hiring! Sales Support
Monday 08 May 2017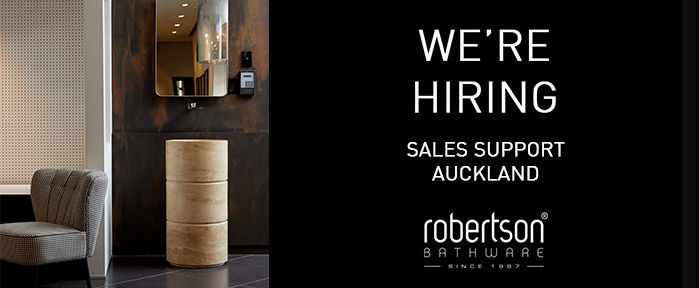 Position: Sales Support
Location: 25 Vestey Drive, Mt Wellington, Auckland
Key Responsibilities
Process schedules and quotes on request from designated sales staff.
Maintain a file system for quotes and schedules.
Follow up quotes per phone and or e – mail or as and when required.
When quotes are accepted transfer of the quote into our back order system and at the same time bringing to the attention of our purchasing department any items that may need to be ordered in to fulfil the order.
When requested organise the release of customer orders with the customer service team.
General sales support activities as and when required.
Secondary Responsibilities
Assist with general office duties as and when required.
Position reports to the General Manager of Distribution (James Robertson)
Work Hours are generally 8am till 5pm however we can be flexible in the hours.
We will pay a salary commensurate with experience and some experience in selling bathroomware is desirable.
Should this person want to they can also participate in our weekend roster for staffing the showroom and or some of the weekend sales we participate in in our customers premises.
In both cases remuneration for this additional work is in addition to annual salary.
Interested in this position? Please email a copy of your CV through to Max Robertson MaxR@robertson.co.nz