GROHE | Discover exciting NEW colours!
Wednesday 11 September 2019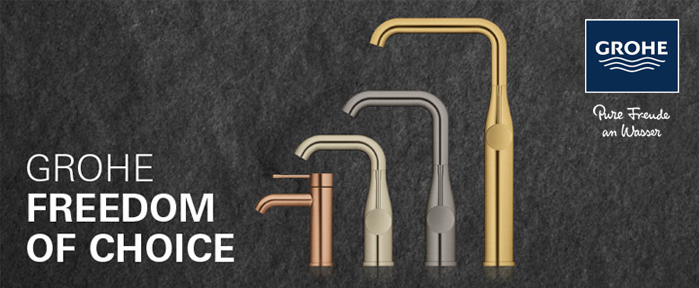 With its extensive range of sizes, colours and finishes, you will be left completely spoilt for choice. The full range – from tapware, showers & kitchen mixers to accessories & push plates – offers you 5 different colours to choose from, either with an elegantly brushed or a starlight chrome finish. That's what we call freedom of choice.
GROHE PVD | Unrivaled & Scratch Resistant Finish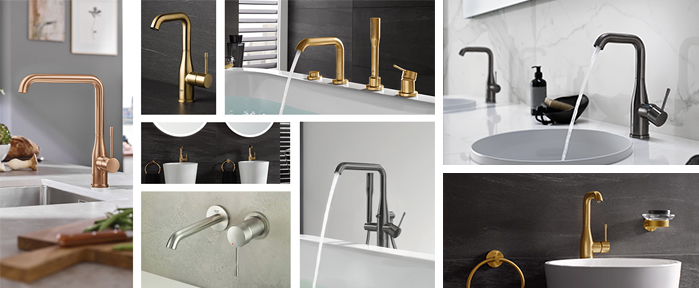 Grohe tapware & mixers are made to look as beautiful decades on as they did the day you first fell in love with them. The special recipe to success lies in our long-lasting surface equality. Grohe uses state-of-the-art technology to deliver exceptional quality finishes. The physical vapour deposition (PVD) process ensures that the surface composition is three-times harder, delivering glistening gold or sophisticated stainless-steel finishes. As well as being harder, the surface is also ten times more scratch resistant, so it can be cherished for a lifetime.
The 15 Year Guarantee (Including Finish) gives you true peace of mind.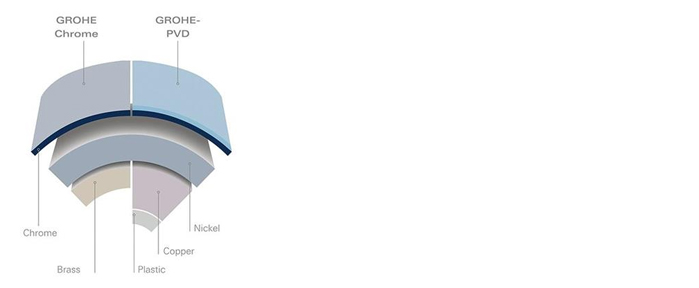 Made-to-last surfaces ranging from precious matt to shiny like a diamond.
Surface hardness and scratch resistance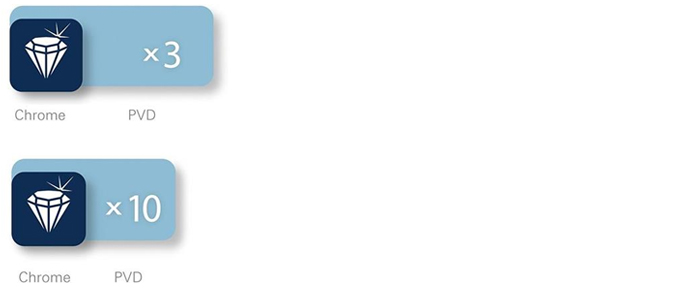 3x more surface hardness and 10x more scratch resistance.
Download a digital copy of our Grohe finishes brochure here https://www.robertson.co.nz/do...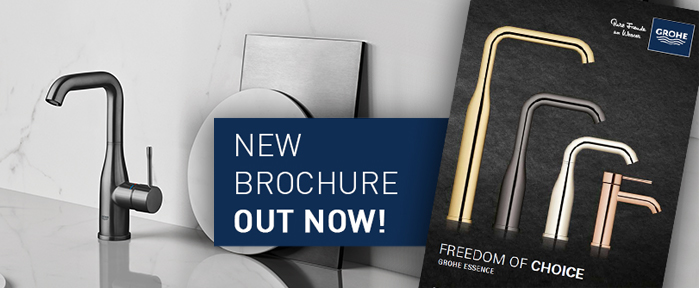 Contact us for availability. Due to high demand stock cannot be guaranteed. Contact sales@robertson.co.nz