American Standard Hygiene Clean Systems
Friday 03 April 2020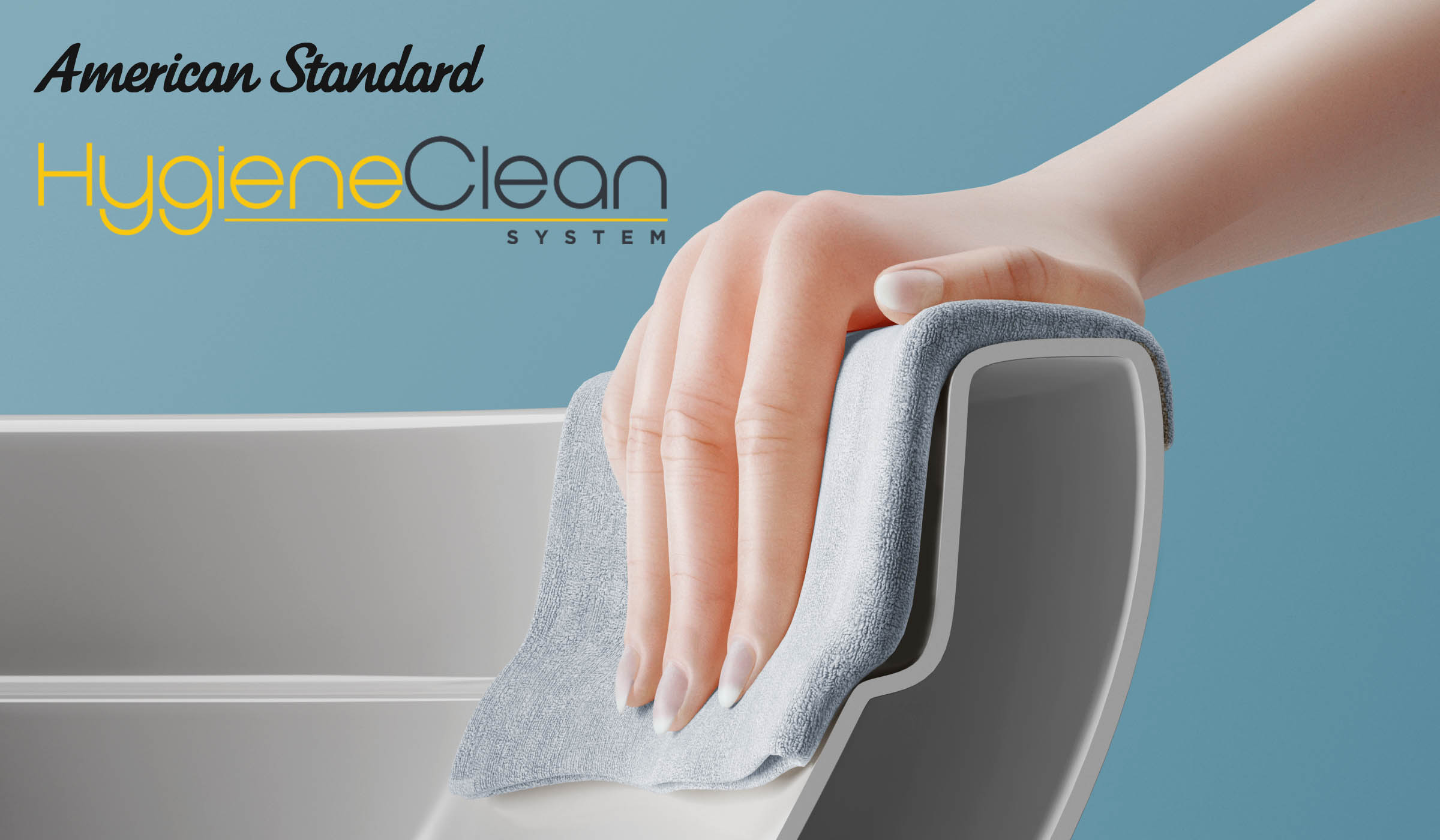 NO DIRT. NO STAINS. NO BACTERIA. NO WORRIES.
American Standard HygieneClean System is the new standard of safety in the bathroom - delivered by powerful flushing technology plus cutting-edge innovations of Aqua Ceramic and ComfortClean. American Standard provides you with not just beautiful and purposeful bathroom solutions, but also safe, clean and hygienic.


DOUBLE VORTEX
Unlike other toilets, the Double Vortex system flushes 100% of the water at once through two water openings positioned at the top of the bowl, creating two powerful whirlpools that flush waste away while cleaning the entire surface of the ceramic bowl leaving nothing behind. The improved flush also uses less water with 4 litres for full flush and only 3 litres for half flush.
AQUA CERAMIC*
Aqua Ceramic material is a milestone in the history of ceramics. Stubborn soil washes away with a simple flush. The smooth, stain repellant surface prevents unsightly hard water build-up and spots, so the bowl stays fresh and gleams like new after cleaning. Aqua Ceramic technology allows water to adhere to the ceramic surface so that during a flush, water is able to penetrate beneath any waste that is attached to the ceramic. Waste will then be easily lifted and carried away by the water.
PROGUARD*
Proguard, which is applied to the ceramic, prevents silica in the water from adhering to the surface, inhibiting the build-up of water stains.

COMFORTCLEAN
ComfortClean provides long-lasting protection against bacteria and germs. A revolutionary ceramic glaze with zinc oxide that effectively eliminates E. coli and inhibits the growth of odor-causing bacteria, mold and mildew. ComfortClean Antibacterial glaze is fired into the ceramic at more than 1000oC, ensuring long lasting effectiveness.
HYGIENE RIM
There are no hard-to-reach areas with the new rimless design allowing easy cleaning with a single wipe.
ANTIBACTERIAL PROTECTION
Acacia Evolution uses an anti-bacterial resin to cover all the essential touch points including push button, seat and cover to provide the ultimate hygienic environment.